Epson XP322 Competition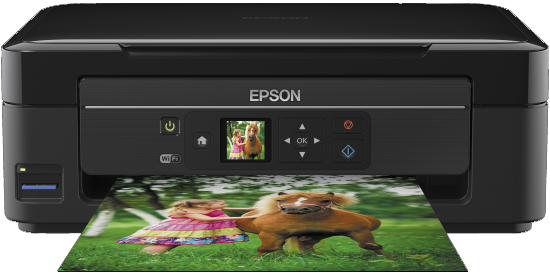 Win a Epson XP-322 Printer!
This August 2019 we are offering a chance to win a brand new Epson XP-322 printer. All you have to do is review a product on the www.internet-ink.com website.
 
- Find your product on www.internet-ink.com that you have previously used or purchased.

- On the product page, click on 'Leave Review'.

- Fill out all fields and click 'submit'. Simple!
You will need to log into your account to leave a review once you have found your product to review:
-  Log into your account at www.internet-ink.com/login
Remember all Internet-ink customers get 10% loyalty discount off ink cartridges! If you haven't purchased before please check our customer reviews!


To enter all you have to do is find a product on the website that you have used before and click on 'leave review'.

Make sure you're logged into your account before placing a review, so we know who's placed the review so we know where to send your prize.

You have until 31st August 2019 to leave a review. The winner will be drawn on the 2nd September 2019  and will be notified by email. Only verified product reviews will be published. Only published reviews between 1st - 31st August 2019 will be entered into the competition.

You can enter as many times as you like! Your reviews will help other customers. If you need any help please contact the support team.
Thank you for all your reviews and ideas for future competitions. Your feedback and reviews are greatly appreciated, please keep placing them. Keep an eye out for our competitions and special offers.
Small Compact Printing with the XP-322
The Epson XP-322 like it's counterparts in part of the small all in one series at Epson with the ability to print copy and scan. The printer also offers built in Wi-Fi with its ever improving software, allowing you to print from all types of mobile and tablet devices, from anywhere in the home or via email.
Clean and compact is the new range of Epson XP-322 printers as it doesn't look out of place in the home due to the size of the printer. Made specifically for the home use with home print speeds of around 15 ppm in colour and 33 ppm in black and white and takes the Epson T1811 ink cartridges.