Ink Cartridge Recycling
Whether you're an Individual,Charity,School or Business and recycling in large or small quantities, Internet-ink offers a ink cartridge recycling service. As one of the industry's largest UK ink cartridge companies, we make sure that we can recycle ink cartridges as much as possible. Over the years Internet-ink have collected over 1 million inkjet cartridges whilst upholding our commitment to trying to manufacture and offer ink cartridge recycling. See below for how you can recycle your old used ink cartridges.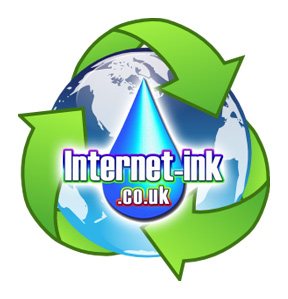 Recycling ink cartridges helps:
The Environment
Cancer Research
UK
Us
You 
If you would like to join in the old ink cartridge recycling scheme to help our charity appeal, or for your own fund raising appeal then please get in contact with the customer support team with the heading 'Ink Cartridge Recycling' via our email contact form.
If you have ordered with internet-ink, we can offer you ink cartridge recycling and we will add a prepaid white recycling bag in with your order. Simply pop in your empty ink cartridge and send it back to us for free in the white bag provided for recycling. The white bags we supply can take quite a few cartridges (usually up to 5) so please fill it up before you send it back to us.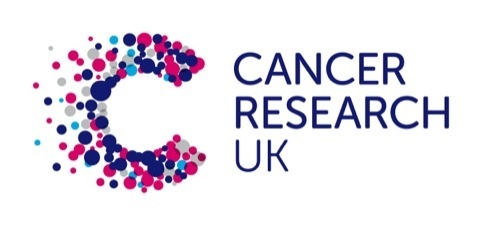 It costs nothing to recycle ink cartridges as your postage is paid for and as well as helping the environment you'll be saving these ink cartridges from landfill sites, but also our chosen charity Cancer Research. I think this means everybody is happy.
If you can fill a shoe box size or more with ink cartridges, that is even better. Simply contact Internet-Ink and we will arrange for a courier to come and pick up your empty ink cartridges from your home, if it weighs more than 2kg, just make sure it's neatly packed in one box. Again this is a free service and we will provide a donation on your behalf. But please check that you have only the ink cartridges that we can recycle.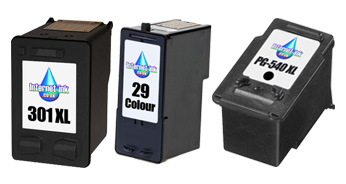 We only accept certain ink cartridges from HP and Canon. We can recycle both Virgin and Non-Virgin ink cartridges but please see the list of cartridges that we can recycle, before sending them or getting in contact with us. Unfortunately we can't recycle everything in our ink cartridge recycling scheme, for example the Epson ink cartridges.
For recycling Epson ink cartridges simply find your local plastic recycling centre and put them in one of the recycling bins. We have so far have made many sizeable donations to Cancer Research UK over the last couple of years and we can thank our Internet-ink customers and the general public for helping us with this fundraising, we can only do it with your help.
Please get in contact with recycling ink cartridges for internet-ink, we need as many as we can get and you can contact our support team on  0115 937 1520.
Recycle Empty Ink Cartridges List
| | |
| --- | --- |
| HP | 110 |
| HP | 15 |
| HP | 17 |
| HP | 21 |
| HP | 21XL |
| HP | 22 |
| HP | 23 |
| HP | 27 |
| HP | 28 |
| HP | 300 Black |
| HP | 300 Colour |
| HP | 300XL Black |
| HP | 300XL Colour |
| HP | 301 Black |
| HP | 301 Colour |
| HP | 301XL Black |
| HP | 301XL Colour |
| HP | 336 |
| HP | 337 |
| HP | 338 |
| HP | 339 |
| HP | 342 |
| HP | 343 |
| HP | 344 |
| HP | 348 |
| HP | 350 |
| HP | 350XL |
| HP | 351 |
| HP | 351XL |
| HP | 41 |
| HP | 45 |
| HP | 56 |
| HP | 57 |
| HP | 58 |
| HP | 59 |
| HP | 78 |
| HP | 901 BK |
| HP | 901 COL |
| HP | 901 XL BK |
| HP | 901 XL COL |
| BT | 2176 |
| BT | 2191 |
| Canon | CL38 |
| Canon | CL41 |
| Canon | CL51 |
| Canon | CL511 |
| Canon | CL513 |
| Canon | CL52 |
| Canon | CL541 |
| Canon | CL541XL |
| Canon | PG37 |
| Canon | PG40 |
| Canon | PG50 |
| Canon | PG510 |
| Canon | PG512 |
| Canon | PG540 |
| Canon | PG540XL |
| Canon | PG545 |
| Canon | PG545XL |
| Canon | PG546 |
| Canon | PG546XL |
| | |