About Internet Ink
Thank you for visiting Internet-ink. As one of the leading UK printer cartridge suppliers we're constantly updating and checking prices, products and printers. We offer an exceptional all round service  to make sure you get the best out of your printer and our products. We also offer 10% discount on all your future compatible ink cartridges , this is a loyalty bonus to save even more, getting the best price and all round value. We value all our customers and will continue to make sure each customer get the best product and support, for that personal service make sure you choose Internet-ink!
Free Delivery

: Our products are shipped to the UK for FREE. International orders are shipped via a secure online service at the best possible price.

5 Star Customer Support

: We make sure we answer your calls and emails all from our UK office, no waiting just a friendly personal service, just for you which you won't get from any other site, making sure you get the best deal. Here at Internet-ink we put the customer first.

Reliable Products

: Our products are all checked and tested, handpicked and packed just for you, providing the best value for money for you. So you don't have to search any more, we do the hard work for you.

Risk Free

: All our products come with our 100% satisfaction guarantee and a 1 year guarantee on our cartridges.

Safe & Secure Shopping

: From entry to purchase, we make sure your shopping is as simple and secure as possible.

10% Loyalty Discount

- We believe our customers should get

the best service and value

. So we make all our regular customers part of the loyalty club and give you a 10% return discount on your compatible ink cartridges for life! Just place an order and we will welcome you to our exclusive club!
Thank you for choosing Internet-ink for your shopping. Great value and fast delivery to your door.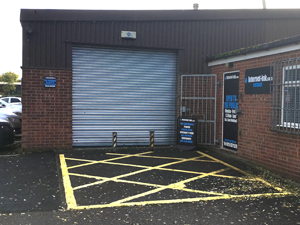 Internet-ink - The Story So Far
Being the manufacturer & retailer gives us a major advantage. After 15 years in the ink cartridge industry, we at Abitech Systems Ltd noticed a huge change in the UK market place. Large quantities of poor quality ink cartridges from China flooded into the UK, being sold in markets, car boot sales & even EBay. The low price of these cartridges was only matched by their low quality. Producing poor quality prints, and damaging printers in the process, these cartridges gave "compatible" ink cartridges a well-earned bad name.
Internet-ink decided to compete with highly priced original ink cartridges by manufacturing a high quality compatible cartridge of our own. Our unique high capacity cartridge cases are made from a large percentage of recycle plastic material. This in no way reduces the quality of the cartridge casing, just helps reduce waste. In order to complete our high quality cartridges, we needed a partnership with a high quality ink manufacturer. Over a period of 2 years we bulk tested over 25 manufacturers inks.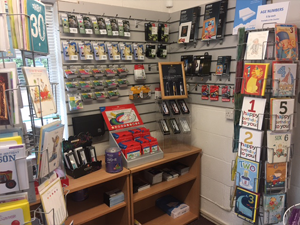 We soon discovered that so called "universal ink", i.e., a single ink that can be used in many different makes & models of cartridge was simply "universally bad" in all makes & model of cartridge. We settled on the largest Germany ink manufacturer OCP. Now the product was finished. Costing less than half that of an original ink cartridge, with extended print life per cartridge, we now had an excellent product at a competitive price.
With increasing levels of production over the last 10 years and the introduction of our "internet-ink.com" website in 2003 selling directly to home, business, and trade users we have been able to reduce our prices whilst maintaining our high quality. We now hold a key position of the UK ink cartridge market by selling our own high quality compatible cartridges as well as a full range of well-priced original cartridges for all major printer manufacturers such as Brother, Canon, Dell, Epson, Hewlett Packard (HP), Lexmark, Minolta, Neopost, Oki, Pitney Bowes and Samsung.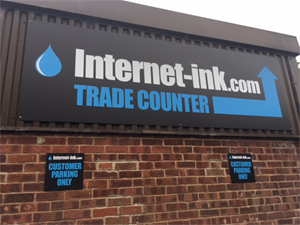 Internet-ink - Started in Nottingham - Delivery to all over the UK
We are constantly updating and improving our service which is what makes us the best value and all round support for ink cartridges, toner cartridges & office supplies. We offer a pick up local service from our Nottingham store in Keyworth UK. From here we make sure all your calls are answered, items delivered and continue to exceed your expectations.
We invest a lot of time and money into research and testing of all our products to develop a premium product with a premium service. Being in the industry for over 15 years we have a lot of contacts in the UK, Europe & ROW and generate a lot of feedback from both our suppliers and customers to deliver a better premium product.
We pride ourselves on being a UK based business and ship all our items from the UK. We always make sure we have a support team member to answer calls to all our customers should they need help with ordering, using our products or troubleshooting advice.