Changing your typeface could save millions
Font is something that many companies and print users rarely ever think about, and when we do, our concerns are generally related to what looks best or most appropriate, and rarely about how it will increase or decrease profit margins.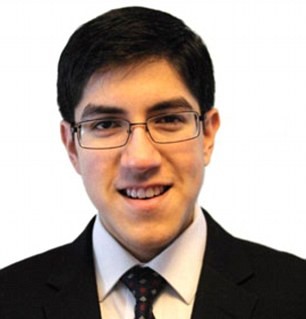 But if you think about it, you really should, and 14-year-old Suvir Mirchandani did. The teenager started to think about how fonts could reduce waste and save money as part of a project for his school.
According to CNN, the idea came from a science fair project that Dorseyville Middle School was running to try and generate new ideas to cut expenses. The sixth-grader noticed that he was getting a lot of handouts in middle school than he did when he was in elementary school. This interested Suvir so much that he decided to try and work out if there was a better way to reduce the amount of paper and ink used by the school.
Of course, cutting down on the amount of paper used had already been discussed, as well as using printer functions like dual-side printing to reduce waste. However, far less attention was being given to try and reduce the high number of ink cartridges that were being used.Speaking to the American news provider, Suvir pointed out that ink is expensive, especially in the big quantities used by businesses and school, adding that it is twice as "expensive than French perfume by volume".
Reducing costs
This led Suvir to focus his efforts on finding ways to cut down on the amount of waste from ink cartridges. After collecting samples from class handouts, Suvir concentrated on the most commonly used characters - e, t, a, o and r. He also used four frequently used fonts - Garamond, Times New Roman, Century Gothic and Comic Sans - and then measured how much ink was used in each letter, using special ink coverage software.
He then enlarged the letters, printed them and cut them out on card to weigh them. After three trials for each letter, he compiled his findings and the ink usage for each typeface.The teenager found that using Garamond could reduce ink consumption by 24 per cent, thanks to its thinner strokes. This would save his school district up to $21,000 (£14, 420) every year.With the support of his teacher, Suvir wanted to publish his findings and found the Journal for Emerging Investigators (JEI). The publication carries the same standard as academic journals but is specialised towards the work of middle school and high school students. Submissions are all reviewed by grad students and academics before they are allowed into the JEI.
Real-world application
Speaking about Suvir's project, Sarah Fankhauser, one of JEI's founders, said that his project stood out against the hundreds of submissions it has received.Talking to CNN, she said: "We were so impressed. We really could really see the real-world application in Suvir's paper."
Ms Fankhauser said the 14-year-old's findings were very comprehensive and well thought through, which caused them to truly consider the benefits it could potentially have around the world.To try and get a better idea of how Suvir's project could help companies on a larger scale, the JEI asked him to apply his idea to a much larger scale - the US government.
Spending around $1.8 billion on printing every year, the federal government was a much bigger task than his school science project. However, Suvir repeated his tests on five sample pages from documents on the Government Printing Office website. The results supported his previous theory - that changing the font can save money.
Saving the US $136 million annually
Suvir, using the estimated annual cost of the General Services Administration which was $467 million, the teenager discovered that, by favouring a Garamond typeface, the federal government could save nearly 30 per cent. This equates to around $136 million per year, with another $234 million being saved if state governments got on board.
However, Suvir has recognised that the biggest obstacle to implementing his suggestions will be changing behaviours. "I definitely would love to see some actual changes and I'd be happy to go as far as possible to make that change possible."
Suvir has urged that not just big companies can benefit from the proposed changes, as consumers with their home printers could make their own savings.
Making the change
Introducing changes across a business can be complicated, regardless of whether you are a small enterprise or a corporate institution. However, opting to experiment with your preferred typeface is a relatively easy solution to adopt.
A company-wide email easily manages to tell employees about the proposed changes and the various cost benefits that could be gained. However, if you are a large company, which doesn't have a personal relationship with their employees, you could implement incentives to encourage people to get on board with the changes.
Depending on the size of your company, a successful trial of the new font face could mean that more money is pumped into the social activities or employee rewards.
Posted by Johnny McMaster
Johnny McMaster writes for Internet-ink.com and enjoys writing articles about printing and business.