Printer Ink is Now More Expensive Than Human Blood
The most expensive liquid used to be high end perfume such as Chanel No. 5, but now it's something a bit different: printer ink.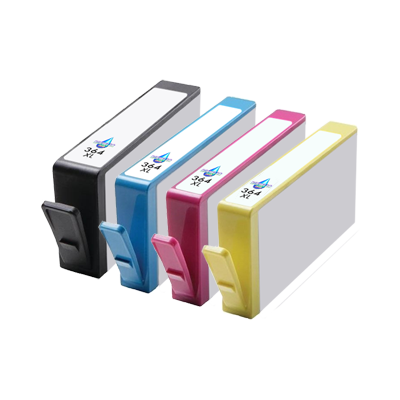 Currently, printer ink costs approximately £0.42 per millilitre. That may not sound like much, but if you consider expensive champagne Dom Perignon cost's £0.04 per ml and human blood used in hospitals costs £0.24 per ml, you can see just how expensive printer ink can be.
The high costs are from the manufacturers need to store and stabilize the ink; the ink needs to be able to last an 18 month shelf life, but also be able to print as well on the last month of use as it would on the first day.
A lot of time is required to develop ink technology, for example, Hewlett-Packard take 3-5 years to develop a new ink cartridge, with thousands of prototypes tested and discarded along the way. The price of this extensive research and development are then added on for the consumer to pay for.
You can cut down the costs of ink cartridges by choosing the right printer. Buying the cheapest inkjet printer you can find is not always the best answer, often replacing official ink cartridges will be vastly more expensive. Instead, compare the cost of official cartridges before you buy a printer.
Also, you can save more money by buying compatible cartridges, which offer comparable results to original ink cartridges, but at a lower price.   
Posted by Wayne Hogan