6 Best Printers You Can Buy This Autumn
Choosing a printer can be a daunting task, but here at Internet-ink we have compiled a list of the top 6 printers for you to choose from this Autumn.
Whether you'll be using your printer for office use, printing the odd document here and there or you're an aspiring photographer wanting to print high quality photos at home, there are lots of things to look for when choosing a printer.
Build quality and reliability come first and foremost when choosing a printer. You don't want a printer to cost you more money than it has to by breaking down and eating paper or wasting ink cartridges. If you choose the right printer for you and take care of it, it will last longer than laptops and phones, which is why it's important to choose the right printer first time. You can find tips on how to care for your printer here.
Whether you want a printer for the occasional print, regular ink heavy jobs, or an all-in-one printer that does everything, we shall help you decide which is right for you.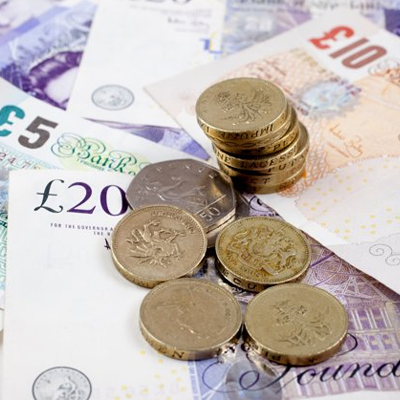 1. Epson Stylus SX425W - £60
The Epson Stylus SX425W is a versatile home inkjet printer that features built in memory card slots, wi-fi printing, multi function scanning and copying. The SX425W uses Epsons DURABrite inks to produce durable, long lasting results that dry quickly. The Epson SX425 is perfect for light home use.
2. Brother DCP-1510 - £76
The Brother DCP-1510 is a simple all-in-one laser printer that produces prints at speeds of approximately 16 ppm. The DCP-1510's scanner is capable of producing high quality scans, well enough for optimal character recognition, allowing for ID card scanning. Toner cartridges are great value, lasting for 1,000 pages.
3. HP Officejet 6700 Premium - £89
The HP Officejet 6700 is a budget printer that's packed with features. The HP 6700 can print wirelessly from smartphones and tablets or from the USB and Ethernet ports. For the affordable price, the HP 6700 has good performance, printing documents up to 8.1 pages per minute. Cartridges are available in two capacities and the XL versions offer 1,000 ISO pages in black and 800 pages in colour.
4. Canon PIXMA MG7150 - £138
The Canon PIXMA MG7150 is an inkjet printer that delivers great photo prints and is optimised for photographers. There's three memory card slots, and even CompactFlash support for older SLR owners. Print quality is great, producing sharp black and dense colours. Photo prints are natural, smooth and detailed, making the Canon MG7150 the perfect choice for aspiring photographers.
5. HP Envy 110 All-in-One - £220
The HP Envy 110 is a stylish all-in-one printer that can print from mobile devices. Utilising AirPrint, the HP 110 can print directly from iPhone and iPads that are connected to the same wireless network. What's more, with HPs new ePrint feature, you can print from any device simply by emailing print jobs to the printers unique email address.
6. Canon Pixma MG8150 - £193
The Canon PIXMA MG8150 is a high quality inkjet printer that can produce lab quality photo prints and rich text documents. It's fast too, printing at speeds of 12.5 ipm for mono pages and 9.3 ipm for colour. And with disc and automatic duplex printing, the Canon MG8150 is a feature packed printer that performs many tasks well.