How to Add a Printer to Windows 8.1
Updated to Windows 8.1 and don't know how to install your printer? Don't worry, Internet-ink has got your back.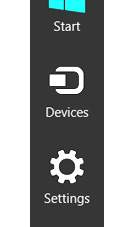 The men and women of Redmond have made the latest version of Windows the easiest yet. 9 times out of 10 you should just be able to plug your printer directly in to a USB port and Windows 8.1 will automatically locate and install your drivers for you. If Windows doesn't detect your printer, or can't find drivers, following the steps below should get you back on track.
Go to Windows 8.1 Devices by opening the Charms bar (shortcut 'Windows+C'), clicking on 'Settings, followed by 'Change PC Settings'. In the left menu select 'Devices', you should now see a list of all devices attached to the printer. But your printer isn't there, what do you do!?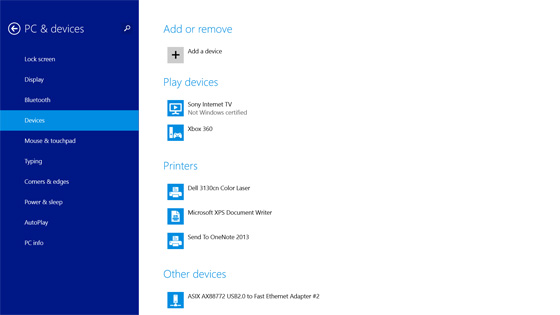 First, check the connection between your printer and computer. It's an obvious one but also the most easy to get wrong (cables can fall out). Second, click on 'Add a Device' in the Device screen. Windows will try and detect your printer automatically. If this doesn't help click on 'Not finding what you are looking for?', this will list a few common problems that you could be having, but also gives you access to the 'Advanced printer setup' which you should click on.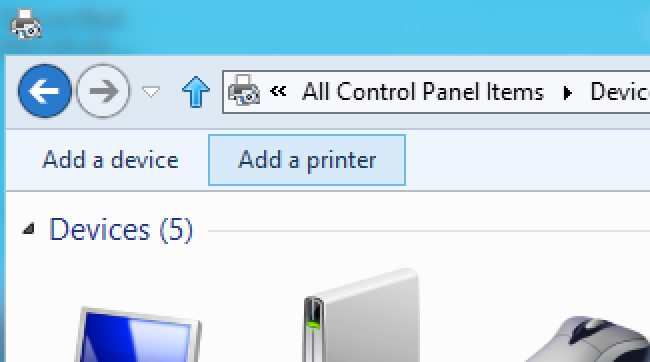 Click on 'Add Printer' and enter the printer's name. Windows will once again check for your printer and should now detect it. Select your printer from the list, check 'set as default printer' if you only have one, and voilà your printer will finally be installed!
If your printer is still not working you may have a hardware problem, in which case its time to head over to your printer manufacturers support pages.
Posted by James T Graves