3D Printing Coming to a High Street Near You
Printing technology has come on leaps and bounds since the days of noisy dot matrix and smudgy inkjet printers. The dot matrix has gone and the refined inkjet and its easily replaceable ink cartridges are the go to choice for home printing. And now there's 3D printing. At the moment, 3D printing is too expensive and complicated for the average home user, but things are about to change.
US firm UPS have announced it will be putting 3D printers into 100 of its stores in response to a public demand for accessible 3D printing.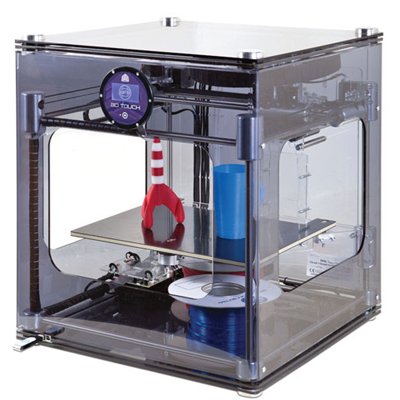 Initially, UPS trialled 3D printing in a handful of their stores. And then last year, two surfers headed into the UPS Store and asked to print a prototype of an idea they'd had: a device that lets you hold a camera in your mouth, perfect for surfers who want to film themselves in the waves. UPS 3D printed this prototype, and now the MyGo Mouth Mount is sold at surf shops around the country.
Following this success and in response to the public's desire for creativity, UPS will be offering 3D printing at 100 of its stores. It's an unusual business move for a company usually associated with shipping packages. The firm had not even considered 3D printing until a survey highlighted customers were really interested in it said Daniel Remba, small business technology leader at UPS.
"They told us that 3D printing was something they thought would be helpful for their businesses, but they didn't want to invest in printers or didn't have the capital to do it," Remba says. "We wanted to make all that stuff convenient."
UPS isn't the only big name that's giving 3D printing a go. Staples is trialling stores in New York and Los Angeles, and Amazon offers customised printing of toys and jewellery. There is also a 3D printing shop in London; Makers Café follows a trend of 3D printing cafes currently opening across the world in China, Japan, Germany, Spain and Thailand.
3D printing cafes are becoming more available to the public in the same way that internet cafes emerged and increased the widespread availability of the internet. Makers Café is part coffee shop, part 3D manufacturing lab. Founder Soner Ozenc said of his venture: "Our purpose is to introduce 3D printing to the wider public. I could have opened somewhere not very visible on the backstreets, where it could have been much more spacious and cheaper, but I intentionally opened it in a prime location on street-level. This decision has paid off - out of every 10 people that walk by, at least eight people turn their heads to look at the 3D printing machine in the window, and half of those come in to ask what it is and what it can do."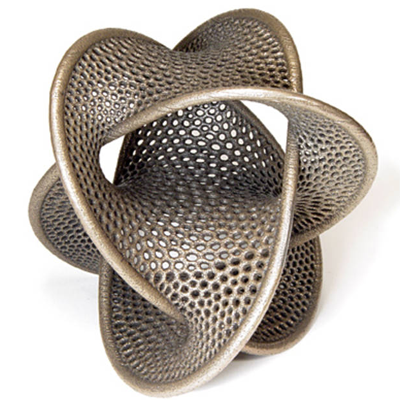 People can come to the Make Café with 3D blueprints to print in store, order 3D designs online or they can simply opt to attend its educational events on the 3D printing process and witness the manufacturing for themselves. Soner Ozenc believes that soon 3D printing will begin to change our consumer behaviour, with the public being able to print what they want instead of buying it.
Is 3D printing moving from niche tool to a popular legitimate hobby. Michael Chui, of consulting firm McKinsey Global Institute seems to think so. "It's reached a point where we're really starting to see its wide applicability of use," Last year they noted 3D printing as a technology is likely to transform society itself in the next 10 years.
The 3D printing industry has yet to give consumers a reason to buy their own 3D printers. Currently, it is usually cheaper and easier to just buy what you want instead of trying to produce it yourself. 3D printing machines are not the straightforward, easy to use machines that inkjet printers are. 3D printers can be difficult to use for the untrained user.
High street 3D printing may be the choice. Those who know how it works can print what they need quickly, without having to invest in expensive machines and materials. While people who require help can speak to an in-store professional who will guide them through the process of printing what they want.
Do you need your own 3D printer? You can read a handy blog here to help answer that question for you.
Until affordable 3D printing becomes a legitimate choice for the home user, inkjet printers and ink cartridges will continue you to be the principle piece of kit for home printing. But it's only a matter of time until 3D printing becomes a legitimate alternative to buying products in the traditional manner. Services like UPS are offering, and places like Makers Café will become more and more widespread, allowing people to realise the potential of 3D printing, all in the comfort and familiarity of on their own highstreet.
Posted by Wayne Hogan