How to Print Your Own Christmas Cards at Home
Instead of paying a fortune for the same old greeting cards from shops this Christmas, why not print your own? It's easy to print your own Christmas cards at home with your printer. You can create personalised and creative cards and can even save money in the long run. Internet-ink's short and easy to follow guide will have your printing Christmas cards in no time.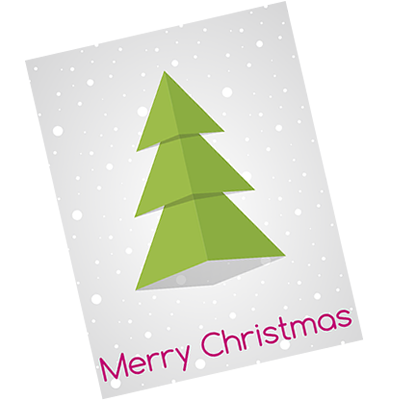 Preparing your card
Once you have decided to start printing cards at home, you are going to need a few things:
Greeting card paper
This is available from most high street stationers and provides a better quality than standard paper.
A design for your card
This can either be one of your own creations or from a template found online. That are many possibilities for you to put your own stamp on your greeting cards.
A photo printer
Make sure that your printer can handle thicker paper types which is most modern printers.
Ink cartridges
Make sure that you are using high quality ink cartridges for your design, but more importantly make sure you have enough to print out your card.


Do a test print
Before you commit to printing out the card, print out a test copy first:
Printer settings
Ensure you have set your printer on its highest quality setting and that the paper type is set to card or relevant setting for using thicker paper. This can be found in printer settings either on manufacturer supplied software or in the printing options seen when you press 'Print'.
Draft mode
A good idea is to print out a test copy first in draft mode. Print it out on normal paper so that you don't waste any expensive paper
Make any changes
If you aren't happy with how your design looks, now is the time to change them before you start using expensive paper.


Printing your card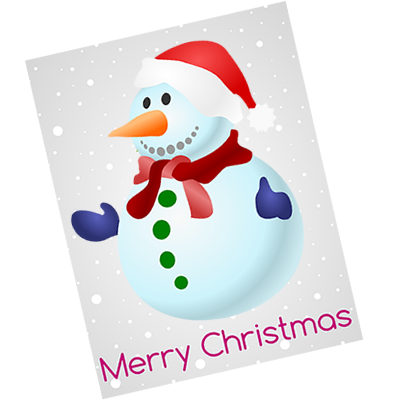 If you are happy with your test print, you can insert the thicker paper into your printer:
Ink levels
Check that you have enough ink. Printing in high quality can use more ink and you wouldn't want to run out halfway through making a card.
Avoid smudges
Allow your design to dry fully before putting it back in to print on the other side to avoid smudges
Paper orientation
You should also check that you are putting the paper in the right way round. This is especially important if your card paper is glossy on one side.
Once your card is dry, simply fold it, put it in an envelope and your home printed Christmas card is ready to go.