Printer and Ink Cartridge Jargon Explained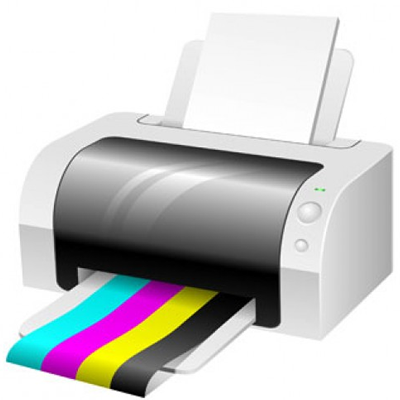 Technology and jargon go hand in hand, and this is no truer than in the world of printers and ink cartridges. There's a lot of jargon surrounding printers; acronyms, nicknames and terms borrowed from traditional printing. This handy guide from Internet-ink sets out to explain some of the key jargon.
When it comes to printer and ink cartridge terminology, understanding what all the different terms mean can be confusing. But Internet-ink's guide is here to help you understand the most commonly used phrases. All these terms can be overwhelming and confusing and at first glance you may think they are unnecessary to know. However, understanding these terms is important as they help to showcase the specifications of a printer, so you know what to look for feature-wise in a printer.
It's also important to understand what all the terms mean as it will help you with things like: how to get the best results when printing, how to make your ink last longer and how to choose the right printer for you.
If you can't find the term you are looking for or maybe you want some more detailed information, have a look through our blog at our different help guides and articles.
Printer and Ink Cartridge Acronyms
DPI - Dots per Inch, the more dots, the better the image.
PPI – Pixels per inch is scanning resolution; the higher the number, the clearer the scan.
PPM – This is a measure of print speed and stands for pages per minute.
CMYK - Cyan, Magenta, Yellow and Key (Black), the basic four inks used by standard printers.
ADF – Automatic Document Feeder is used to feed pages into the printer when scanning or copying.
Ink Cartridge Terminology
Original Ink Cartridges - These ink cartridges are made by the manufacturer such as HP, Canon, Epson, Kodak, Lexmark and Dell just to name a few.
Compatible Ink Cartridges - This is a brand new cartridge made by a third-party manufacturer. They have no affiliation with the original manufacturers of the printer, and the cartridges have not been used before. Internet-ink compatible ink cartridges provide the best value as they contain more ink than originals and still produce the same high quality results.
Epson DURABrite Ultra Cartridges - Epson's patented technology makes ink highly resistant.
Canon FINE Cartridges – Canon's patented technology means ink cartridges have a mechanical printhead built into the cartridge, instead of being installed into the printer. HP Vivera Ink: HP's special ink formulation designed for all types of printing needs, including high quality photos and detailed text documents.
Cartridges – A general term for the replaceable components that hold the ink.
Chroma - The intensity of a colour Pigment-based Ink - Uses pigment instead of dye. Pigment does not dissolve in liquid.
Toner – A toner is a cartridge used in laser printers.
Photo Black – Some printers accept special photo black ink cartridges, for high quality and longer lasting ink when printing photos.
Printer Terminology
Inkjet Printer – uses jets of ink to produce prints. Laser Printer – uses a laser beam to create the print instead of ink. Plug and Play – Simply plug in a device and have it work automatically. USB
Cable/Port – You can connect USB devices such as digital cameras for direct printing.
Wi-Fi & Bluetooth – Lets you connect phones, computers and tablets wirelessly to a printer.
PictBridge - Allows you to print digital photos directly from your digital camera.
SD Card - This is a small memory card used for portable storage, often found in cameras.
Colour LCD Screen – Allows you to view, edit, and print images without have to connect to a PC.
Resolution – How clear an image is. The higher the resolution, the clearer the print.
Borderless Printing – Printing without leaving white borders on photos
All-in-One Printer – This is a device that can print, scan and photocopy.
Photo Printer – A printer that has been specially designed to print high quality digital photos.
Print Network – Multiple devices connected to the same printer.
Print Size – The size a printer can print in. Often this is A4, bust some models can print in A3.
Duplex printing – This feature means a printer can print on both sides of the page at the same time.
Duty Cycle - This is the spreading of ink onto the paper. Paper Tray Capacity - This indicates the how many sheets of paper the printers tray can hold.
Check out Internet-ink support and printer blogs for more information on how to save money on your printing needs. Remember when you think of ink shop at
Internet-ink.com