HP 903 & 953 December 2022 Firmware Updates
It was found by monitoring, in December 2022, HP pushed new firmware 2247A to HP 903 and the new firmware 2246A to HP 953. After the printer was upgraded to the latest firmware, it was found that the compatible chip could not be recognized, information as follows: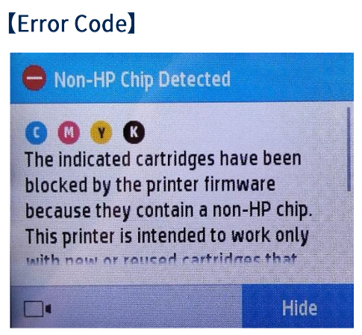 We have already designed a new chip and expect new cartridge on sale in the new year.
Thanks to HP hundreds of thousands of users will wake up to ink cartridges that worked when they went to bed but now don`t.
The cartridges are not at fault so not covered under warranty but an easy fix is available here to download a patch.