Brother LC129 Ink Cartridges
1 Matches
Canon Glossy Photo Paper 10 x 15 cm 200g 100 Sheets - Special Offer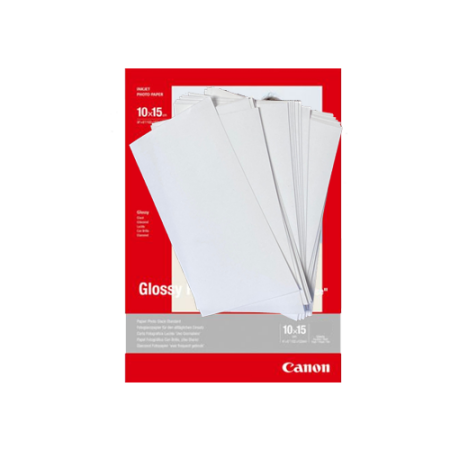 Condition

Guarantee

Product Group

Product Type

Quantity

Condition

Guarantee

Product Group

Product Type

Quantity
Buy Brother LC129 ink cartridges at Internet-ink. The Brother LC129 ink contains high quality ink, 1 year guarantee, 10% off future compatible ink orders and free delivery on all original and compatible Brother LC129 ink from Internet-ink with every order.
Buy Cheap Brother LC129 XL Ink at Internet-ink
Brother LC129XL ink cartridges are now available in our high capacity compatible version. With more ink in each cartridge they simply offer better value than Brother LC129 original ink cartridges.
The Brother LC129 XL ink combines great variety of colours and ink to prints offering completions and lively printing to reports and documents. The greater part of the Brother LC129 printers utilize the 4 ink units which incorporate the Brother LC129 black, LC125 cyan, LC125 magenta and LC125 yellow offering great printing in a variety of colours.
Save Money with Compatible Brother LC129 Ink Cartridges
Brother LC129 ink cartridges contain nearly twice the amount of ink than Genuine Brother ink cartridges. Rest assured the replacement LC129 ink is guaranteed to work as well as the original Brother ink LC129 cartridges.
Offering great value the Brother LC129 ink cartridges work in all compatible models of the Brother printers. We would recommend that if you are purchasing compatible cartridges for the first time that you purchase a complete LC129 multipack set. This is because the LC129XL compatible ink may not function combined with the original cartridges you received with your printer. The advantage of original Brother LC129XL ink cartridges is simply brand assurance. We are amongst the largest suppliers of genuine LC129 Brother ink cartridges in the UK, with highly competitive prices.
Great Value Brother LC129 XL Ink and Brother LC129 Ink Multipacks Online
The Internet ink Brother LC129 Ink series consists of a black cartridge (LC129), the 3 colour cartridges (cyan, magenta and yellow) that care compatible with the LC129 are called Brother LC125. These Brother LC129 ink cartridges can be used on their own or combined well to produce clean, crisp vibrant prints with a variety of documents, from photos, graphics and generally text documents or booklets.
As well as the original Brother LC129 XL we stock our own compatible lc129xl cartridge, which offers comparable quality to the original Brother ink cartridge whilst saving money and helping the environment in the process. To save even more money we have combined the inks to convenient Brother LC129 multipack which include the Brother LC129 / LC125 ink complete 4 pack and Brother LC129 / LC125 multipack with 1 FREE black extra ink.
Save 10% on Future Brother LC129 XL Ink Orders
Don't forget all Internet-Ink compatible ink cartridges get a 10% return customer discount helping you to make big saving with your compatible LC129 cartridges.
We advise buying a full pack if you have not ordered these cartridges before and install a full set of compatibles. These cartridges can't be mixed with genuine cartridges in your printer.