Canon i-SENSYS LBP-6230DW Toner Cartridges
1 Matches
Compatible Canon 726 Toner Cartridge Black Colour

Black

Condition

Guarantee

Product Group

Product Type

Quantity

Page Yield
These figures are based upon the industry standard for 5% average coverage.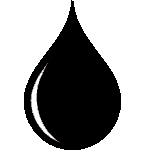 Black

Condition

Guarantee

Product Group

Product Type

Quantity

Page Yield
These figures are based upon the industry standard for 5% average coverage.
Buy Canon LBP-6230DW toner cartridges at Internet-Ink. The Canon i-SENSYS LBP-6230DW toner cartridges contain high quality refill toner, with 1 year guarantee and FREE delivery.
Buy Canon LBP-6230DW Toner Cartridges at Internet-Ink
Internet-Ink offers top value Canon LBP-6230DW toner with free UK delivery as standard. These quick to install Canon LBP-6230DW toner cartridges are the way forward for home and office printing. In addition the newer style Canon LBP6230DW toner is more economic and environmentally friendly.
The Canon LBP-6230DW toner offers high quality finishes with clean, crisp printing to all documents. Most of the Canon LBP-6230DW printers use the single toner unit which includes the Canon LBP6230DW black toner.
Canon LBP-6230DW Toner in Original & Compatible Cartridges Online
The Canon LBP-6230DW toner cartridges are used with the Canon i-Sensys printers. These include printers like the LBP-6230DW, LBP-6200DW and LBP-6200D which offer top affordable printing.
Two Choices of Cheap Canon i-SENSYS LBP6230DW Toner Cartridges
There is certainly plenty of choice when it comes to buying these Canon LBP-6230DW. You can use the original Canon LBP-6230DW toner being the Canon 726 oem cartridge also known as the 3483B002AA.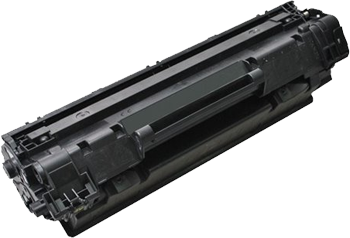 The Canon LBP-6230DW toner cartridges offer top price value for money, by holding a greater capacity. These Canon LBP-6230DW toners will save on the amount of time you have to switch and change the cartridges in your printer and save you money by purchasing them in bulk. The only issue with the high capacity Canon LBP-6230DW cartridges is that you will have more money tied up in printer cartridges sitting in your Canon printer. The black toners can print for approximately 2100 pages at 5% average coverage. The other choice is to try our fantastic compatible Canon LBP-6230DW toner cartridges.
Cheap Quality Compatible Canon LBP-6230DW Toner Cartridges Online
Internet ink compatible Canon LBP-6230DW compatible toner comes with premium chips already installed with the cartridge. We also offer a piece of mind 1 year guarantee on all Canon LBP-6230DW compatible toner cartridge purchases to get the best value. Internet-Ink includes all customer service as standard, so when you order your Canon LBP-6230DW toner, once it's been delivered your Canon LBP-6230DW toner is ready to use.
Cheap Canon LBP-6230DW Compatible Toner Supplies also Win on Price
We will let you decide, but as there is no difference in print quality, longevity or ease of use on our Canon LBP-6230DW compatible cartridges, would you choose 2100 pages of toner for under £11 or genuine toner for £70?
Finally, here at Internet-Ink we offer you the chance to bulk buy Canon LBP-6230DW cartridges giving you greater value. In addition, for the first time compatible users, your purchase is guaranteed for 1 year with our black compatible LBP-6230DW toner and for even more value buy your toner cartridges in bulk.
All Internet-Ink original and compatible toner cartridges include a 1 year guarantee included with the product purchase. In addition, if you're having problems, contact the 5 star Canon customer support team to solve your problem.
Canon LBP-6230DW Toner Cartridge Supplies
Canon LBP-6230DW printer toner cartridges offer a black refill cartridge that are compatible and remanufactured to work with a wide range of Canon i-Sensys LaserJet printers. Each one of the toner cartridges in the Canon i-Sensys LBP-6230DW toner cartridge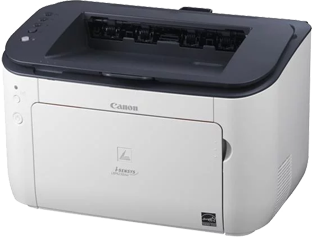 range are available original or compatible versions, we offer better prices and value for money per-printed-page. Canon LBP-6230DW cartridges use high quality Canon toner to print lab-quality toner printing. For any questions please contact the support team via the website.
Canon i-Sensys LBP-6230DW Printer Review
The Canon LBP-6230DW offers a simple and elegant compact design which can fit into any small office. The i-Sensys LBP6230DW is network read and compatible with Wi-FI and mobiles printing with a high energy efficiency from Canon as standard.
The Canon LBP-6230DW is good use for printing bill, letters and black and white monochrome prints, as this is a laser printer the Canon toner cartridges are made with toner powder and won't dry up. Easy to use and set up the LBP-6230DW toner offers great value for money, at steady printing speeds of around 25ppm.
Purchasing this Canon printer, like other Canon laser printers the LBP-6230DW contains individual toner cartridge for your Canon printer. This printer can accept both genuine Canon toner and remanufactured or compatible toner cartridges which perform at a fantastic level when printing.
The LBP-6230DW printer offers a recyclable All-in-One cartridge ensures maintenance-free operation and reliable high quality output. The Authentic Canon Laser Cartridge contains toner, drum and cleaning units and can be replaced in seconds without any fuss or mess.