Buy Canon Pixma MG4250 ink at Internet-ink. The Canon MG4250 ink cartridge comes with high quality printer ink, free delivery, 1 year guarantee and 10% off future compatible ink orders at Internet-ink.
Cheap Canon Pixma MG4250 Ink available at Internet-ink
The Canon MG4250 is a modern all-in-one containing simple controls for the working family or home printer, using print, copy and scan in one simple printer. The Canon Pixma MG4250 ink uses the popular Canon PG-540 and CL-541 ink technology to give you a sublime printing experience.
The Canon Pixma MG4250 is one of the newer Canon MG ink printers, bringing together lab photo printing to your home with an iconic touch screen panel. The Canon PIXMA MG4250 printer is a compact and advanced All-In-One with print, copy and scan functions. With Auto Duplex, colour screen and Wi-Fi, it offers smartphone and Internet printing plus Apple AirPrint support.
High Quality Original and Compatible Canon MG4250 Ink
The Canon Pixma MG4250 ink uses the high quality Canon PG-540 and Canon CL-541 ink which are available in both standard and XL cartridge versions, also original & compatible inks.
Internet-ink's Canon PG-540 is the ink for the Canon MG4250 which allows for environmental friendly ink to be used in your printer, by recycling your cartridges can save on cost and the amount of ink you can get out of your cartridge, yet also help the environment in the process.
Buy Canon MG4250 Ink Today on Internet-inks Secure On-line Store
With over 10 years' experience, Internet-ink support team can guide you through any buying choices, printer help or anything to get the best out of your Canon Pixma MG4250 ink, we will make sure that you get the best product at the best price.
Buy Canon Pixma MG4250 compatible ink cartridges from Internet-Ink. Our compatible offer great printing and are some of the best compatible inks on the market, why not check out our compatible ink reviews. All MG4250 compatible in comes with a 1 year guarantee and our amazing customer support team on hand to help you out and get the best value for your cartridges. If you're looking for the cheapest printer cartridges for your Canon MG4250 then why not have a look at the saver multipacks available offered to help save your more.
By offering a further 10% discount when you place your order with us next time, we are one of the cheapest suppliers on the internet and we reward loyal customers who purchase not just Canon ink cartridges, but the whole range only from Internet-ink.
In order to print with the Canon MG4250 ink then you must have both the black and colour cartridge present in the printer. Once the cartridges are used then the display light will come on the printer. The Canon MG4250 printer uses the tri colour cartridge which can waste unused ink as once one colour has run out you can't use the cartridge. This printer doesn't come with an Ethernet cable included.
Canon MG4250 ink with Free Delivery and 10% off future ink orders
Canon MG4250 ink comes in two cartridges, so by buying your ink cartridge from us, we can give you the quality you need to print. All Internet-ink Canon PG-540 and Canon CL-541 compatibles are re-manufactured right here in the ink factory in Nottingham, they are cleaned, checked and tested to make sure they work perfectly in your Canon MG4250 printer.
Please note if you're purchasing compatibles the ink levels on your Canon Pixma MG4250 will not show, however, just click through the messages to get original Canon quality inks. If you need any help installing Canon ink please contact the customer support team.
All Canon ink cartridges are delivered for free using Royal Mail 1st Class. So order your Canon MG4250 ink today and get 10% off your next order.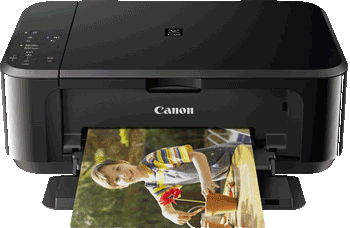 Canon Pixma MG4250 Review
The Canon Pixma MG 4250 printer is ideal for printing in a modern format and uses advanced home printing, with scanning, printing and copying functions, ideal for the everyday print user. The Canon MG4250 offers a simple and crisp Canon design, actually not unlike other MG printers in the Canon printing series, with Wi-Fi capability features and superb performance with an array of printing features, this is a printer for a multi-tasking individual or family home for both images and graphics.
By purchasing this printer, like some of the other Canon ink cartridge printers the Pixma MG 4250 offers two ink cartridge slots to place the black and colour ink cartridges for your Canon Pixma MG4250 printer. This printer can accept both genuine Canon and money saving compatible ink cartridges which perform at a fantastic level when printing at around 5-9ippm when printing. Whether in the small office or at home the Canon Pixma MG 4250 printer will offer some convience when printing, with easy replacements and simple instructions for your Canon MG4250 printer don't refill your ink anywhere else, buy your Canon Pixma MG4250 ink cartridges direct from Internet-ink .