Epson 664 EcoTank Ink Bottles
8 Matches
Buy Epson T6641 - T6644 ink bottles at Internet-ink. The Epson T6641 - T6644 ink comes with high quality printer cartridges and fast free delivery, 1 year guarantee and 10% off future compatible orders at Internet-ink.
Buy Epson T6641 - T6644 Ink at Internet-ink
This Epson T6641 - T6644 ink uses both the standard capacity T6641, T6642, T6643 and T6644 ink cartridges. For the ultimate savings we have the bundle packs using the T664 for the ink bottles with our compatible multipack pack offering over a 50% savings on the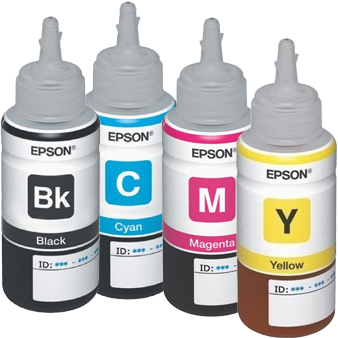 original pack.
A brand new product to the Epson printer range consisting of high quality inks at the right price. Made ideally for the new range of Ecotank printers the Epson T664 ink combines network and standalone Ecotank machines to print both colour, black and white prints at an amazing level. With the introduction of Epson Ecotank printers, these offer increased document solutions and can be used at home or at work.
Epson T6641 - T6644 Originals or Our Cheap T664 Compatibles
As with all types of printers there is an option of original or compatible T6641 - T6644 ink cartridges. Comparing these types of inks comes down to user preference, how much paper do you use? What do you print? What price are you willing to pay? The compatible inks are made with the user in mind. Clean and effective document solution printing at a very affordable price. Not made to be cheap, but made to maintain quality and make Epson printing affordable. Do you choose T6641 - T6644 original or compatible? That choice is always the customers, but all orders will be offered the same discount and fast friendly service Internet-ink customers come to accept.