Compatible Epson 18XL Ink Cartridge Twin Multipack + 2 Extra Black Inks [10 Pack] BK/C/M/Y

Guarantee

Page Yield
These figures are based upon the industry standard for 5% average coverage.

Product Group

Product Type

Capacity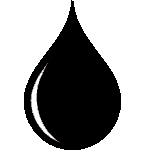 Black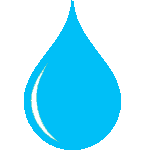 Cyan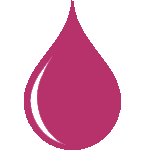 Magenta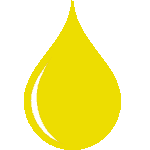 Yellow Colour

Black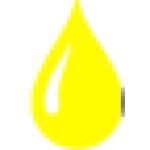 Yellow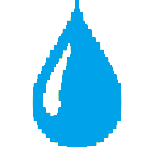 Cyan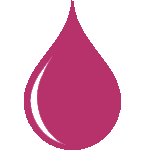 Magenta
On 05/10/2023 We Have In Stock At A Best Price Of
10% Off Compatible Ink Cartridges Orders With Delivery Included
This compatible 18XL twin multipack is a great value double pack specifically designed to work in your Epson printer.
The 18XL compatible ink cartridges twin multi-pack contains 4 black, 2 cyan, 2 magenta and 2 yellow compatible non-oem cartridges.
The compatible 18XL printer cartridge double pack contains 10 cartridges and is suitable for all types of printing and is the best value pack we offer.
Fully chipped and ready to go. All our premium inks are made to highest standards and carry the ISO9001 worldwide quality certification.
Our inks are formulated to each printers individual specification ensuring perfect results everytime. Offering a much higher printing quality than universal inks. Which are unfortunately widely used in the UK by other inferior cartridge manufacturers and distributors.
The 18XL black is filled to 18ml and prints approx 735 pages at 5% average coverage. Each of the colours in the pack is filled to 15ml and print approx 750 pages individually at 5% average coverage.
That's TRIPLE the capacity of the standard and over DOUBLE the XL original fills of the original ink cartridges.
These non-oem 18XL cartridges are universal meaning they work as both a 18 and 18XL ink cartridge.
Comes with easy to use installation instructions and saves over £110 buying the equivalent XL genuine pack.
This is a compatible Epson 18XL T1811-T1814 ink cartridge twin pack made up of 10 ink cartridges.
Using the latest chips, each of the compatible 18XL inks are guaranteed to work when replaced.
The compatible 18XL 10 ink multi-pack contains 4 x black, 2 x cyan, 2 x magenta and 2 x yellow.
These compatible 18XL inks printing approx. 735 (black), 750 (cyan), 750 (magenta) and 750 (yellow) pages @ 5% average coverage.
Each of the compatible Epson 18XL colour ink cartridges contains 15ml of premium high quality ink and the compatible black contains 18ml of high quality ink.
All 18XL inks are designed to work perfectly in your Epson XP printer, with premium printing results and a convenient money saving multipack.
These compatible cartridges are guaranteed to work with your printers firmware at the time of purchase. We strongly recommend you protect your investment in these ink cartridges by turning off automatic firmware updates and declining manual updates.
These cartridges are not guaranteed to work with future printer updates, so don`t install them.


Epson

XP
Please complete the form below to leave your review
Colwyn
"I've used Internet Ink for years. I don't have print as much as previously but it's such a competitively priced, first class service and quality product I never bothered to look elsewhere. If it's not broken, why 'fix' it."
Ian
"I've used Internet Inks for many years and have always been very happy with the products (usually printer cartridges) and the service. They are a very reliable and trustworthy company. On the one or two occasions when I've needed to phone them (not to complain, just to clarify something) my call has always been answered promptly and pleasantly - by a real person! I have no hesitation in recommending this company."
Stewart Brown
Fantastic Service, Fantastic quality, Fantastic price. What more can you want.
Torquil MacInnes
Really good having the extra blacks. They work fine even if the printer occasionally points out they are not genuine Epson cartridges. Good value.
Don Felce
Excellent package which produces great results in my Epson printer\ Have recommended to several friends
anonymous
Very good fast service at low prices
anonymous
Bought ink cartridges from Internet-ink several times and they are equally as good if not better than genuine cartridges. They have always arrived quickly and the price is excellent. The cartridges I buy also hold more ink than genuine ones and so last longer.
anonymous
Always found their ink of a good quality and delivered quickly. I would certainly recommend the products as I have in the past.
anonymous
Just had another useful five minutes talking to an Internet Ink rep. I had difficulty getting into my account, a quick phone call and she took my order over the phone and helped me change my password. Excellent service, and good value as always. Thanks Internet-Ink.
anonymous
Great value, first class service, very good quality and prompt delivery. What's not to like.
anonymous
I have dealt with this excellent company for a few years now & their customer service & delivery service is exemplary. Thank you!
anonymous
I have been a regular, satisfied, customer for many years. The products are reliable and the prices are competitive. Customer service is excellent. I tried another, cheaper, supplier once but the product was sub-standard.
Brian Dicks
These are great inks, no problems with installation, unlike some other compatibles I have bought. The service is also very good
anonymous
Always very satisfied with price and delivery is always within 2 working days
anonymous
I have been using Internet Inks for about 10 years and have never been disappointed. Great products, excellent service, affordable prices and very speedy delivery. Couldn't be better for me.
anonymous
I have used Internet Ink for 10 years and they've never let me down. Great company, great products and excellent value for money.
anonymous
Good value for money and the non brand cartridges work very well
anonymous
Used for some years now fair price good ink Thank You
anonymous
Prompt service and quality product
J Corral
So often companies make mistake and don't send what you actually wanted. Not this time with Internet-ink.com! I got exactly what I wanted and really fast too. Excellent price, excellent service! No hesitation in recommending this company to all my friends and family. Well done!
xx xx
This is a good company. I have been using it for several years and they have never let me down. Their compatible cartridges are good and I have never had any problem with them.
xx xx
Good service with a good product at a good price.
xx xx
I have purchased ink from Internet-ink over a number of years, products and service excellent
xx xx
Ordering items on the phone is easy. Staff always pleasant. Delivery of cartridges very quickly. Good quality items.
anonymous
I always use Internet ink and never had any issues over compatible inks, delivery time or payment. I've changed my printer several times and it's always been amongst the best value when I've searched for new products so I've just kept it simple.
xx xx
Excellent prices - Great easy website - Products have worked perfectly in the past & am expecting the same in the future!!
xx xx
The ordering website was easy to use. The prices were very reasonable. The order arrived very quickly and I have had absolutely no problems with the ink. Well done.
xx xx
Good prices and fast delivery.
xx xx
Excellent products, excellent service.
xx xx
Fast service, great quality, been buying from Internet-ink for some time and have always been satisfied with service, quality and price
xx xx
An absolutely \"superb\" company to order from, staff are always friendly, knowledgeable & very helpful. No problem is too great for them to remedy. I don't bother shopping around anymore, I go straight to them
xx xx
I have used this company for several years and have found them good value with a good products and also very reliable
xx xx
Ordered by phone and they could not be more helpful, it made my ordering very easy. Very quick delivery and everything correct, what more can you ask for. Very, very helpful. That's why I keep on going back.
xx xx
An excellent company. I have purchased their Epson substitute cartridges on numerous occasions and find them to be very good value. The delivery times are excellent and repeat customers get discounts. I can really recommend this company.
xx xx
Great service inks work perfectly and are of a good quality.
xx xx
Excellent service - prompt delivery every time, together with keen prices and really helpful friendly technical support, makes this a company worth doing business with.
xx xx
Great value excellent quality ink, exceptional delivery service. Would recommend, 5 stars!
xx xx
Pleased with your products -my Epson printer xp-425 revealed these were non -Epson inks, still I side -stepped their non-recognition and so far so good. No complaints.
xx xx
I have used this site many times because the cartridges are very well priced for the market, the cartridges last for quite some time and they arrive the next day! What more could you ask?
xx xx
Very good service, I found the delivery prompt and the website easy to navigate.
xx xx
Very pleasant and helpful on the phone. Really happy with inks and service. Would recommend them to anyone.
xx xx
Excellent quality, at a reasonable price and delivered promptly.
xx xx
Compatible cartridges for Epson XP312, I always find Internet-Ink cartridges reliable and very good value for money.
xx xx
I have used Internet-ink for a number of years. On the rare occasion when a snag has occurred the problem has been swiftly solved by the friendly, well informed staff. I see no reason not to continue to use this excellent, value for money, company for the supply of replacement inks.
xx xx
I have been buying from Internet-ink for some years and have found this company most professional in their approach to customer service. The ink is excellent, delivery is timely.
xx xx
No trouble in selecting the right cartridges, as all shown for your printer. The cartridges are great for the job. No complaints at all.
xx xx
Quick service and good quality product at competitive price
xx xx
Can't believe how fast the cartridges are delivered - The next working day! Very efficient response to refunds of unused cartridges when new printer bought. Prices are unmatched. Quality and volume of ink very good. Well done!
xx xx
Excellent service and lots of knowledge about inks and printers from the people at the sharp end. I always buy my ink from Internet-ink - not only do I save money but I know that help is just a phone call away.
xx xx
Very good products - easy on-line ordering
xx xx
Very satisfied with the inks fast delivery will order again
xx xx
Always efficient service with fast delivery
xx xx
Just the job, works fine.
anonymous
Inks ordered arrived next day. Really good service. Wouldn't use anyone else..very helpful.
anonymous
The quality, service and value for money simply can't be bettered.
anonymous
Simple, fulfilled my order as they said they would.
anonymous
Sales person very helpful with regard to non compatible Epson cartridges
anonymous
Promptly delivered at a decent price.
Gail Gittings
I've bought a 20 pack of inks. Arrived quickly, carefully packaged to fit safely through a standard letter-through-door-slot. Paid via paypal. Excellent quality print. This is my 4th order so far.
William Drinkell
Ink-redible value compatible twin pack giving ink-redible quality printing. I've never had a problem using these cartridges.
anonymous
Very good service and quick delivery,highly recommended!
anonymous
Consumer magazine Which, for the month of October not only rated internet-ink very highly overall, but rated best for Epson printers. I am now an internet-ink customer!!
Les Allen
This is a well thought out bundle with the extra blacks giving you an added bonus.
Doreen James
If you do a lot of printing such as schoolwork or coursework with some colour/pictures then this pack is ideal particularly as nearly everyone goes through black faster than any other colour and this includes two free black too!
David Heath
These inks worked just as well as the more expensive originals, though of course a message comes up warning that they are not Epson originals when first loaded.
Barry Haywood
These cartridges are of equal quality to Epsom originals and last much longer. I would recommend them.
Edward Higgs
I have just ordered my third set of these cartridges. They are excellent value and give superb results for the discerning amateur. The ink doesn't dry out unlike other compatibles that I have tried in the past. Good product and excellent service.
anonymous
I have ordered my printer inks from Internet-ink for many years. I have always been well satisfied with their prompt deliveries and the quality of their product. If problems arose then they were quickly and efficiently dealt with. I shall continue to order my inks from this company.