Compatible Epson 29XL Ink Cartridge Colour Mixed Multipack [10 Pack] BK/C/M/Y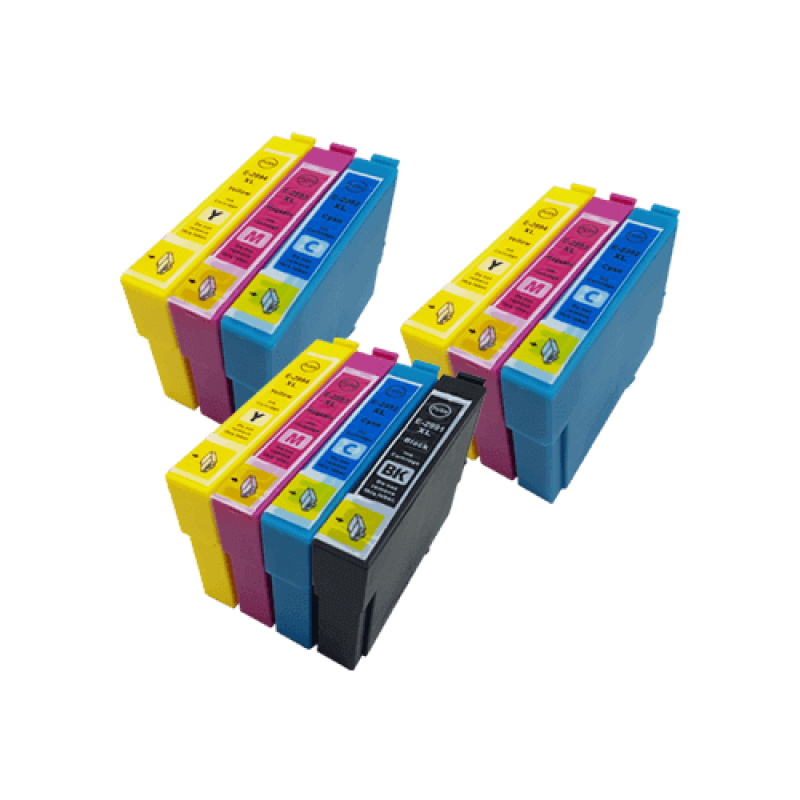 Guarantee

Page Yield
These figures are based upon the industry standard for 5% average coverage.

Product Group

Product Type

Capacity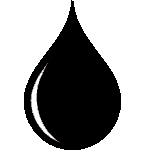 Black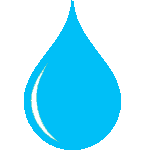 Cyan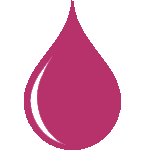 Magenta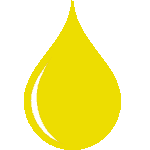 Yellow Colour

Black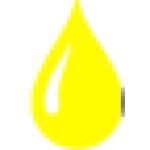 Yellow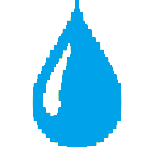 Cyan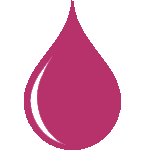 Magenta
On 30/09/2023 We Have In Stock At A Best Price Of
10% Off Compatible Ink Cartridges Orders With Delivery Included
This compatible 29XL ink cartridge colour mix 10 pack is a great value colour multipack specifically designed to work in your Epson printer.
Designed for the heavy colour printer. This pack contains 1 black, 3 cyan, 3 magenta and 3 yellow compatible non-oem cartridges.
The compatible 29XL ink cartridge colour mix 10 pack is suitable for all types of printing and is the best value colour pack we offer.
Fully chipped and ready to go. All our premium inks are made to highest standards and carry the ISO9001 worldwide quality certification.
Our inks are formulated to each printers individual specification ensuring perfect results every time. Offering a much higher printing quality than universal inks. Which are unfortunately widely used in the UK by other inferior cartridge manufacturers and distributors.
The 29XL black is filled to 18ml and prints approx 750 pages at 5% average coverage. Each of the colours in the pack is filled to 15ml and print approx 1050 pages individually at 5% average coverage.
That's TRIPLE the capacity of the standard and over DOUBLE the XL original fills of the original ink cartridges.
These non-oem 29XL cartridges are universal meaning they work as both a 29 and 29XL ink cartridge.
Comes with easy to use installation instructions and saves over £100 buying the equivalent XL genuine pack.
Buy Epson T2991 - T2994 / T2981 - T2984 compatible ink cartridge colour mixed pack with free UK delivery available with Epson 29XL T2991-T2994 / T2981 - T2984 compatible ink cartridge colour multipack orders.
This is a compatible 29XL multi-pack for the ultimate colour user. All colours are high capacity for use in your compatible Epson printer.
Everything included in the multipack is, 1 black with 3 of each of the cyan, magenta and yellow compatible 29XL ink cartridges making 10 cartridges in total.
These premium 29XL cartridges are made to perform to maximum capacity and offer a saving on buying the cartridges in single items.
Chipped and ready to use in your Epson 29 printer, the colour multipack produces quality images, text documents and work both as a 29 and 29XL universal cartridge
Each 29XL compatible cartridge in this multi-pack is filled to 18ml in the black and produces approx. 750 pages at 5% average coverage. The colours are filled to 15ml and can print approx. 1050 pages each at 5% average coverage.
If you're a heavy colour user then this 29XL colour mixed ink pack is the perfect set of cartridges for you. The 29XL compatible colour pack is ideal for all types of printing and especially suited to produce colourful vibrant prints, whatever the document.
The 29XL T2996 printer cartridge double pack is suitable for all types of printing, producing clean and vibrant prints. These Epson T2991 - T2994 / T2981 - T2984 ink cartridges contain a massive 18ml black and 14ml colour capacity compared to the original Epson fill of 6.5ml and is the best colour value pack we offer .This Epson T2991 - T2994 / T2981 - T2984 XL colour compatible pack contains:
New Updated Epson 29 Chips - Ready To Go in your Printer - 1 Year Guarantee
1 x Epson T2991 / T2981 XL compatible black Printer ink cartridge
3 x Epson T2992 / T2982 XL compatible cyan Printer ink cartridge 
3 x Epson T2993 / T2983 XL compatible magenta Printer ink cartridge 
3 x Epson T2994 / T2984 XL compatible yellow Printer ink cartridge
We advise buying a full pack if you have not ordered these cartridges before and install a full set of compatibles. These cartridges may not function with genuine cartridges in your printer.
- 10% Off future compatible ink purchases with this compatible 29XL colour multipack printer ink.
- free delivery to the UK and secure European delivery available.
- 1 year guarantee on all compatible Epson T2991-T2994 / T2981 - T2984 saver colour mixed 10 pack ink cartridges.
These Epson ink cartridges have been tried and tested and offer great premium value printing and are only available from Internet-ink. We offer you great value with the Epson 29XL ink cartridges with a full all-round service and 1 year guarantee to make sure you get the best value and savings from buying your cartridges with us!
Don't forget to use your 10% discount code which we give to our regular customers to save you even more!
These compatible cartridges are guaranteed to work with your printers firmware at the time of purchase. We strongly recommend you protect your investment in these ink cartridges by turning off automatic firmware updates and declining manual updates.
These cartridges are not guaranteed to work with future printer updates, so don`t install them.


Epson

XP
I am thinking of buying Epson Expression XP-445 printer, just viewed your web site £22.99 for a full set noticed 162ml and 63ml is £12.99 Will these cartridges fit and how do you supply the 162ml? Does this come with more than one pack or are the cartridges bigger?
We can confirm that all cartridges are the same size. 29 XL Black cartridge holds 18ml of ink, colours - 15ml each. We have listed the combined capacities for all the packs. We have two of our top value packs available with both holding 10 cartridges. One is a colour mixed pack and the other is a twin pack with 2 extra blacks. Depending on if you use more black or more colour in your printer. All cartridges are guaranteed for a year and these are the best value packs for your Epson printer. Please see the available printers on this page.
Will these fit an Epson xp-225, my niece has a xp-235 and I have 225, was wondering if they fit both? Thank you.
Unfortunately XP-235 and XP-225 do not take the same cartridges, they are not cross-compatible. XP-235 is compatible with T2991-T2994 ink cartridges. Please check the compatible printers on this page.
Will the cartridges 2291-2294 fit Epson XP-335 printer?
We can confirm that T2991-T2994 ink cartridges are compatible with Epson XP-335 machine.
Please complete the form below to leave your review
Anonymous
I have been using Internet ink to purchase Epsom compatible inks for many years now and find the inks excellent, the service good and the price very competative I don't look anywhere else as I know the inks are such good quality.
William
I have purchased Inks from Internet-Ink for half a dozen different Printers over the years, and on every occasion I have never experienced a single problem, either with their web-site, or the order process. Deliveries have always been on, or before, the expected delivery date and the quality of the Inks themselves are superb. Crisp Blacks, and vibrant colours whether printing on Plain Printer Paper, Card or special Photographic Paper. Cannot fault the Company or Products. And excellent prices as a bonus.
Anonymous
I have used Internet-ink compatible cartridges for several years now and have not experienced the slightest niggle - either with products or service. Very competitive price too. Wholeheartedly recommend.
Peter Christian
Always great service and great products - all my ink comes from Internet-ink.com
anonymous
I always use Internet-ink as I know I can rely on the service I get.
anonymous
Perfect will be buy again great price.
anonymous
First time user , but will definitely use again. Would also recommend to friends.
anonymous
Easy to order, good quality products, speedy delivery.
anonymous
Have been using Internet Ink for several years and always find excellent value for money and good quality! Why pay branded prices?
anonymous
Great prices and great printing quality. Would recommend.
anonymous
Always experienced excellent service and helpful advice with any problems
anonymous
Easy to order, fast service and very reasonable prices make this the ideal place to shop for your printer inks.
anonymous
Short, sweet to the point, reliable and product manage the range.
anonymous
I have dealt with Internet-ink for some years and have no problems whatsoever excellent service.
anonymous
Problems with Printers and Cartridges can be frustrating. I had \" Issues \" with Compatible Cartridges which involved a request for Credit and replacement. I was delighted with your response and prompt assistance and that's why I am still on your Books. Customer Service is so very very important . Yours in my o[pinion is \" Up to the Mark \"
anonymous
Sensibly priced, good color, reliable print quality. I am very happy as long as the printer continues to accept it.
anonymous
Good Price. Good Service. Good delivery. Good ink
Karen Conroy
Arrived next day! Compatible ink cartridges for Epson XP342 at a great price. Colours are accurate and they do the job perfectly.
anonymous
Bought inks for an Epson 332, found them to be cheaper, as long lasting and as good as Epson inks. Never buy anything else now as these suit my needs perfectly
anonymous
I have been buying printer cartridges from Internet-Ink and never had a compatibility problem. I cannot fault the quality whether printing photos or general paper documents.
anonymous
I can say little more than the headline. Service has been great and cartridges do the job extremely well.
Ann Brennan
Hi \ \ I would like to say I am extremely happy with my purchases and returns through your website. In particular I was impressed with the prompt delivery of black ink just before Christmas. Your prices are very competitive also and the quality is not compromised even with compatible inks.