HP 304 Ink Cartridges
Shop for our high quality HP 304 ink cartridges. We stock both the original and compatible 304XL ink cartridges which are designed specially for the HP 304XL range HP printers. Our Extra Large (XL) HP 304XL compatible ink cartridges contain THREE times the amount of ink than HP original XL printer inks. Rest assured these replacement inks are guaranteed to work as well as the original HP 304XL cartridges. Our compatible ink cartridges contain 20ml of ink per cartridge as opposed to 5.5ml in the originals and come with a 1 year guarantee, free delivery and 10% off future compatible ink orders. Find out more information by selecting the products below.
Internet-Ink.com win "Which Magazine" Best Ink Cartridge Brand 2021 & 2022
7 Matches
Buy HP 304 Ink Cartridges at Internet-ink for free delivery, a 1 year guarantee and 10% off your next HP 304 ink cartridge order.
Buy HP 304 Ink Cartridges
The original genuine HP 304 high capacity ink cartridges let you effortlessly print striking prints, reports and letters while getting an incredible saving, high page yield cartridge. The HP 304 ink cartridge holds more than double the measure of ink as the standard limit unique HP 304 inks. The unique HP304 ink cartridge is intended to convey easy to understand instructions at a great value, printing laser-quality content and clear pictures.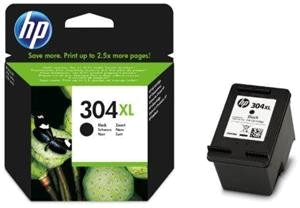 The standard limit HP 304 ink cartridge is for clients who have a low print volume. The HP 304 ink cartridges are brilliant HP unique inks. With two ink cartridges accessible for printing, with HP 304 Black (N9K06AE) and the HP 304 Tri shading colour ink cartridge (N9K05AE) for the standard printing user. For bigger printing cartridge needs the HP 304 XL (N9K08AE) black and the HP 304XL (N9K07AE) shading colour ink cartridges are accessible and offer even better value long term.
All the HP 304 ink cartridges are made to be awesome value to you the customer as you would expect with any HP cartridge, with excellent clean fresh and energetic prints with both the HP 304 dark and hues cartridges on printing any kind of medium. For help introducing HP 304 unique or perfect ink cartridges or if you need help with purchasing your ink cartridges. Just get in contact with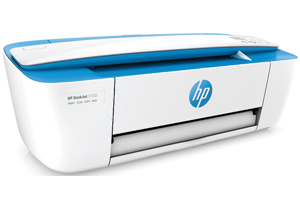 Internet-ink support team.
HP 304 Ink Cartridges Delivered for Free at Internet-ink
At Internet-ink, all HP ink cartridges come with a 1 year guarantee and are delivered for free using Royal Mail 1st Class. What's more the more you order the better the savings on the printing ink order. So order your HP 304 ink cartridges from Internet-ink's secure online store and start saving money on your printing costs today.