Buy HP Colour LaserJet Pro CP1525 toner cartridges at Internet-Ink. The HP CP1525 toner cartridges contain high quality toner, with 1 year guarantee and FAST FREE UK delivery. Saver HP CP1525 multipack toner packs are available at a great price.
Buy HP CP1525 Toner Cartridges at Internet-Ink
Internet-Ink offers a full range of the HP CP1525 toner with free UK delivery as standard. These quick to install HP CP1525 toner cartridges are the way forward. In addition the newer style HP CP1525 toner is more economic and environmentally friendly. The HP Colour LaserJet Pro CP1525 toner combines clear toner refill making high quality finishes and clean, crisp printing to documents.
High Quality HP CP1525 Original & Compatible Toner Cartridges Online
The HP CP1525 toner cartridges are used with the HP printers. These include printers like the HP CP1525n and the HP CP1525nw which offer top quality printing.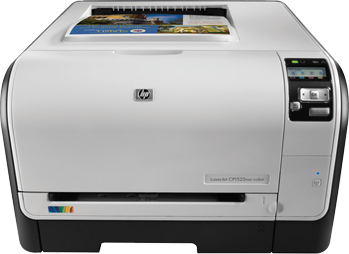 Toner Compatible with the HP CP1525 Printer
The HP Colour LaserJet Pro CP1525 has four toner cartridge slots, one for each colour available. These toner cartridges are known as the HP 128A series. This series consists of Black (CE320A), Cyan (CE321A), Yellow (CE322A) and Magenta (CE323A). If you're looking for the CP1525 a bundle pack then check out the HP toner multipacks, which offers a saving by buying the printer cartridges together in bulk. You can purchase all your toner from Internet-Ink by using our 5 star online store at some of the cheapest prices for branded and non-branded CP1525 toner.
So when you need to buy a replacement for your HP CP1525 printer look no further than Internet-Ink, when you're asking the question "where to buy HP Colour LaserJet Pro CP1525 printer toner?" the printer cartridges will be compatible with your printer and are compatible with the brands such as HP. What we would advise is that if you have purchased a new printer or looking for a brand new set of compatible toner for your HP CP1525 printer is to buy the compatible multipacks, to make sure you don't ever run out of toner, as they are all guaranteed for 1 year from purchase and won't invalidate your printer warranty. If you need any advice just contact with our friendly customer support team for any, which, what or why questions you have on your HP CP1525 printer toner choices as we offer an all-round value service.
Cheap HP CP1525 Compatible Toner supplies also win on price
We will let you decide, but as there is no difference in print quality, longevity or ease of use on our HP 128A CE320A compatible cartridges, would you choose 2,000 pages of toner for under £15 or genuine toner for £61?
Finally, here at Internet-Ink we offer multi buy savings of HP CP1525 pack giving you greater value. In addition, for the first time compatible users, your purchase is guaranteed for 1 year with our compatible CP1525 toner and for even more value buy your toner cartridges in bulk. All Internet-Ink original and compatible toner cartridges include a 1 year guarantee included with the product purchase. In addition, if you're having problems, contact the 5 star customer support team to solve your problem.
HP CP1525 Toner Cartridge Supplies
HP CP1525 printer toner cartridges offer a refill cartridge that are compatible and remanufactured to work with a wide range of HP Colour LaserJet Pro printers. Each one of the toner cartridges in the HP CP1525 toner cartridge range are available original or compatible versions, we offer better prices and value for money per-printed-page. HP CP1525 cartridges use high quality HP toner to print lab-quality toner printing. For any questions please contact the support team via the website.