1 Matches
Kodak 5XL Black + Colour Original Ink Cartridge Multipack AL11UK Colour

Black

Availability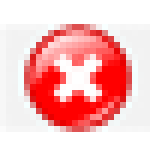 Out Of Stock

Condition

Guarantee

Product Group

Product Type

Quantity

Page Yield
These figures are based upon the industry standard for 5% average coverage.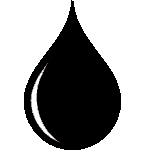 Black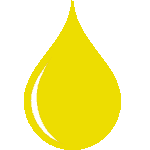 Yellow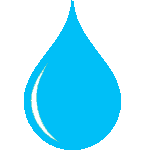 Cyan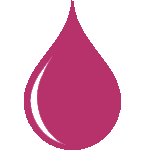 Magenta

Availability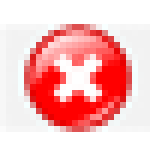 Out Of Stock

Condition

Guarantee

Product Group

Product Type

Quantity

Page Yield
These figures are based upon the industry standard for 5% average coverage.
Buy Kodak 5 Ink Cartridges at Internet-Ink for free delivery, a 1 year guarantee and 10% off your next order of compatible 5 ink.
Buy Cheap Kodak 5 Ink Cartridges at Internet-Ink
Made with Kodak's formulated pigmented ink and using FINE cartridge technology, the Kodak 5 ink cartridges produce high quality durable prints. The genuine Kodak 5 ink cartridges have been specially designed for use with Kodak inkjet printers, guaranteed to deliver a fast output and hassle-free cartridge replacement. When using original Kodak ink, you protect your printer from the nozzles clogging up and possibly becoming damaged.
To save money and print more, you can get the original Kodak 5 combo pack. This pack of genuine Kodak ink contains all 6 standard ink cartridges. The Kodak 5 cartridges are also available in XL, high capacity cartridge sizes. These cartridges hold more ink than the standard sized cartridges, meaning you can print more. For example, the XL 5 black ink cartridges contains an approximate page yield of 400 pages. This original ink cartridge is designed to work with the Kodak Verite 55, 60 and 65 printers, producing high quality prints every time.
Big Savings with Compatible Kodak 5 Ink Online
There are big savings to be made with compatible 5 ink cartridges purchased from Internet-Ink. These contain more ink than the original Kodak cartridges and are much cheaper. Compatible Kodak 5 ink cartridges produce the same high quality results as original Kodak ink but at a much more affordable price. If you are unsure or have any other questions about compatible Kodak ink cartridges, you can contact our support staff who will be happy to assist you and answer any questions you may have about original or compatible Kodak 5 ink cartridges.
Cheap Kodak 5 Ink Cartridges at Internet-Ink
Internet-Ink offers a full range of the Kodak 5 ink with free UK delivery as standard. These quick to install Kodak 5 ink cartridges offer an advancement in photo printing for Kodak as their older style Kodak 5 ink was always deemed expensive and less value in these recycling ink times.
The Kodak 5 ink cartridges are used mainly with the Kodak photo printers including some of the Kodak Verite range which offer great value printing.
Top Value Choices of Cheap Kodak 5 Ink Cartridges
Internet-Ink try to offer the customer plenty of choice when it comes to purchasing Kodak 10. If you want to stick with original Kodak 5 ink then you have to decide on a standard capacity or high capacity Kodak 5 version of the cartridge.
The high capacity Kodak 5 ink cartridges offer better value for money, by holding a greater capacity with printing in the long term. This will save on the amount of time you have to switch and change the cartridges in your printer and save you money when you buy the combo multipack. The only issue with the high capacity Kodak 5 cartridges is the extra short term expense by buying the printer cartridges sitting in your 5 printer.
The standard capacity Kodak 5 ink is ideal for low ink users, here you will spend a lot more for less ink, but if your printing is low then original Kodak 5 ink standard capacity could be ideal for use in the printer.
Buy Kodak 5 Ink with Free Delivery at Internet-Ink
All Kodak 5 ink cartridges are delivered for free using Royal Mail 1st Class to guarantee that you get your ink cartridges when you need them. Order now from Internet-ink's secure online store and get a 1 year guarantee on you Kodak 5 ink so you can buy in confidence. All Kodak ink orders qualify for 10% off your next order of compatible 5 ink, so order today from Internet-Ink to start saving.
Kodak 5 Ink Cartridge Supplies
Kodak 5 printer ink cartridges offer great quality of black cartridges that are perfect with an extensive variety of Kodak ESP printers. Each unique black cartridge in the Kodak 5 ink cartridge reach is accessible in standard limit or high limit XL format, the Kodak 5 variant offers better value for cash and lower value per-printed-page on your overall printing needs. Kodak 5 ink cartridges utilizes Kodak ink to print lab-quality photographs that dry in a split second meaning you get high quality prints from the comfort of your own home.
Kodak 5 ink offers excellent output with an extensive variety of Kodak printers. We stock a wide range of not only Kodak 5 ink cartridges, but the cartridges that go with the printers including the Kodak 5 ink and are accessible in standard or high limit XL. For any questions on your Kodak 5 ink selection please contact the Kodak support team via the website.