Compatible HP Ink Cartridges & Genuine HP Printer Inks + Free UK Delivery!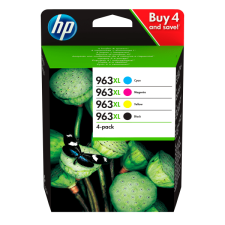 HP 963 Firmware Updates Roled Out Again
11/11/2022
HP have today released a new firmware update via internet connected printers that will stop all compatible HP 963 ink cartridges working. Was the firmware update really needed to improve the use of the printer or was it a direct ploy to stop users have a choice about the type of ink cartridge they use.