Compatible Epson T0715 Multipack Ink Cartridges (T0711/2/3/4) BK/C/M/Y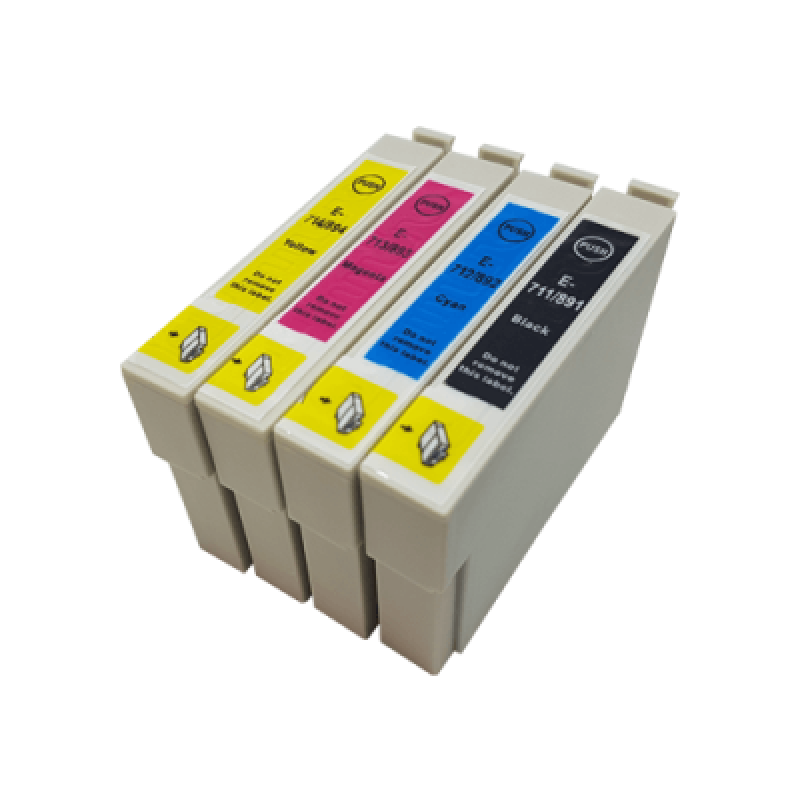 Guarantee

Page Yield
These figures are based upon the industry standard for 5% average coverage.

Product Group

Product Type

Capacity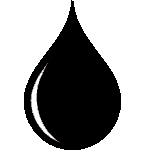 Black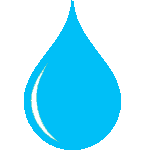 Cyan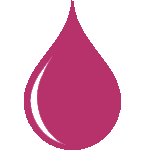 Magenta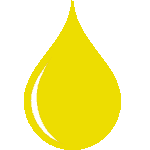 Yellow Colour

Black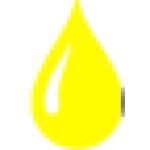 Yellow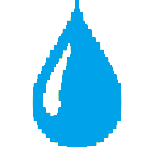 Cyan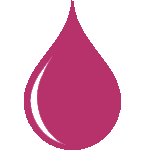 Magenta
On 30/11/2023 We Have 335 In Stock At A Best Price Of £9.99
10% Off Compatible Ink Cartridges Orders With Delivery Included
This Epson multipack T0715 compatible pack is a great value pack specifically designed to work in your Epson printer.
The T0715 compatible ink multi-pack contains 1 black, 1 cyan, 1 magenta and 1 yellow compatible non-oem cartridges.
The T0715XL T0711 – T0714 printer cartridge 4 pack is suitable for all types of printing and offers value by buying the cartridges in a pack.
Fully chipped and ready to go with the latest chip. All our T0715XL premium inks are made to the highest standards and carry the ISO9001 worldwide quality certification.
Our inks are formulated to each printers individual specification ensuring perfect results every time. Offering a much higher printing quality than universal inks. Which are unfortunately widely used in the UK by other inferior cartridge manufacturers and distributors.
The T0715XL black is filled to 15ml printing approx 750 pages at 5% average coverage. Each colour is filled to 13.5ml printing approx 1215 (cyan), 690 (magenta) & 1180 (yellow) pages individually at 5% average coverage.
That's TRIPLE the capacity of the standard and over DOUBLE the XL original fills of the original ink cartridges.
These non-oem T0715XL cartridges are universal meaning they work as both a T0895 and T0715XL ink cartridge.
Comes with easy to use installation instructions and saves over £45 buying the equivalent XL genuine pack.
Buy compatible Epson T0715 ink multipack with free UK delivery available with compatible Epson T0715 multipack ink cartridge orders
This Epson T0715 ink compatible multi savings pack - T0711-T0714 XL pack contains a massive 15ml black and 13.5ml colour capacity compared to the Epson originals which are filled to 6.5ml.
Our Epson compatible T0715 cartridges also contain a cleaning solution that keeps the printers head clean. The Epson T0715 compatible cheetah ink is suitable for all kinds of prints and offers comparable quality to the original whilst saving money and helping the environment.
This Epson T0715 compatible multipack contains:
1 x Epson T0711 XL compatible black Printer ink cartridge
1 x Epson T0712 XL compatible cyan Printer ink cartridge
1 x Epson T0713 XL compatible magenta Printer ink cartridge
1 x Epson T0714 XL compatible yellow Printer ink cartridge
We advise buying a full pack if you have not ordered these cartridges before and install a full set of compatibles. These cartridges can't be mixed with genuine cartridges in your printer.
- 10% Off future compatible ink purchases with this compatible T0715 multipack ink.
- free delivery to the UK and secure European delivery available.
- 1 year guarantee on all compatible Epson T0715 saver pack printer ink.
These compatible Epson T0715 multipack ink cartridges have been tried and tested and offer great premium value printing and are only available from Internet-ink. We offer you great value with the compatible T0711-T0714 cartridges with a full all-round service and 1 year guarantee to make sure you get the best value and savings from buying your cartridges with us!
Don't forget to use your 10% discount code which we give to our regular customers to save you even more!
Compatible Epson T0715 Ink Cartridge Multipack 4 inks
By purchasing your Epson T0715 multipack you are saving money on buying the ink cartridges individually. The compatible Epson T0715 multipack combines the inks from the T0711, T0712, T0713 and T0714 ink. These cartridges are on their own a great bargain, however by buying them all together the compatible T0715 ink cartridges become a lot cheaper as we pass the savings onto you the customer making them cheaper. All our compatible inks like the compatible Epson T0715 ink saver pack come with high quality ink packed into a small container and giving you more ink for your money. By purchasing compatible inks with the T0715 pack you're not losing quality, just gaining value. The compatible Epson T0715 multipack printer ink cartridges should give high quality prints comparable to the originals, with long lasting images and documents.
Great Value Compatible T0715 Ink Cartridges Right to Your Doorstep
We deliver your compatible Epson T0715 ink for your printer when you place your order and they will be with you hassle free posted via Royal Mail first class postage system. That's right! You don't have to leave the comfort of your own home, no parking fees and no petrol fees.  The Internet-ink T0715 multipack is one of the UK's biggest ink cartridge suppliers. Simply add your compatible Epson C13T07154010 to the basket and checkout. All Internet-ink customers get a 10% discount on your future ink cartridge orders, making our compatible T0715 ink multipack some of the lowest priced high quality cartridges on the web. All our compatible T0715 multi-packs are covered by our 1 year guarantee and safe satisfaction guarantee to, leave you safe in knowledge that you have ordered from Internet-ink is the right choice for your brand new compatible t0715 ink cartridges.
These compatible cartridges are guaranteed to work with your printers firmware at the time of purchase. We strongly recommend you protect your investment in these ink cartridges by turning off automatic firmware updates and declining manual updates.
These cartridges are not guaranteed to work with future printer updates, so don`t install them.


Epson

B

BX

CX

D

DX

S

SX
I have an Epson SX410 printer, what are the cost of the T0715 inks and how much will delivery be?
All UK delivery is Free. We also offer a European delivery service for all Epson T0715 ink cartridges.
Can i buy the T0715 ink cartridges separately?
Yes you can. Buying the T0715 multipack offers you better discounts, rather than purchasing one cartridge. The best value when buying any of the T0711, T0712, T0713 and T0714 ink cartridges is buying bigger quantities so you save more.
How many pages do the T0715 cartridges print?
This depends on what you print. The page yields for the Epson T0715 multipack inks are based on a 5% average coverage. You can expect approx Black :500, Cyan :1215, Magenta: 690, Yellow :1180. Again all these figures are based on a 5% average page yield and can vary from printer to printer.
Your compatibles are cheaper than the original T0715 inks, are they still as good?
The compatible Epson T0715 ink cartridges are one the most popular sellers. These are backed by our 100% guarantee and on the odd occasion with both original and compatible T0715 products, if they don't work our 5 star customer support will advise you further. By being in the business since 2002 we understand that you need your T0715 ink to work straight away. We offer taster T0715 packs for the customers that want to compare quality, but please be assured you wont be disappointed.
Will these T0715 compatible inks work in my printer?
Yes, by listing the compatible T0715 ink cartridges we know they will work in your printer. Please double check your printer is listed in the T0715 pack page. If you're having trouble with ordering the pack then our customer support team can advise and help order the T0715 inks.
Please complete the form below to leave your review
Mark
These people really do go the extra mile. In addition to providing an excellent service for all things cartridges and toners, they were also able to help me resolve a 'not printing' printer error. Kirsty was very knowledgeable as I'm sure the whole team are. Always a pleasure to do business with them.
Robert Hill
Have used internet-ink for many years, Very good product cannot fault this and service.
anonymous
I have used this company for many years and staff are always helpful and friendly.
anonymous
Good service . Good ink. Good prices.
anonymous
Very good, Never any problems
anonymous
I always buy my inks form Internet-ink because they offer lots of discounts, their products are very good with very quick delivery.
anonymous
It's always a pleasure to do business with you.
anonymous
A very fast and easy service to use, l will always use it, also the discount is a nice touch.
anonymous
Internet-ink is a good provider, excellent quick service at a good price have bought from them many times and have never been disappointed. Would recommend them.
anonymous
Prints very clear and colors are good. Good value for money.
anonymous
The website is very user friendly and deliveries of my ink orders are always quick.
anonymous
The website is very user friendly and deliveries of my ink orders are always quick.
anonymous
I have used T0715 compatible 4 Pack inks for the Last 10 years or more since buying my Epson DX5050 Printer which is still going strong. I have had nothing but great service from Internet-Ink, delivery is very quick and reliable, and I feel fortunate to live relatively local that I can always drop in should the need arise. (Which I have to do a couple of times) but tend now to keep a pack in stock so as not to run short. The TEN pack version is also great value giving you extra Black ink modules. So while my DX5050 keeps going Internet-Ink will have my Custom. I should point out to any reader, that I have no problems with the Printers software recognizing the cartridge ink level display, as I have heard some forums say.
anonymous
I have always received prompt and efficient service from Internet-Ink.
anonymous
We always use Internet Inks for our compatible cartridges and have done so for a number of years now. We always get polite and prompt service and can rely on them being delivered with a day or two.
anonymous
Great products,low prices,excellent service
anonymous
I have always received prompt and efficient service from Internet-Ink.
anonymous
Very fast delivery and the product works just fine. Definitely buy again
xx xx
I have been using Epson Compatible ink cartridges since 2003 and have never had a problem. Delivery is quick and prices are great. I have recommended them to all my friends and relations. Need I say more? Keep up the good work
PETER SOPP
I have used these inks since purchasing two models SX415 and I can't fault them, they are consistently reliable and I can thoroughly recommend them
Glenise Collett
Although I have an ancient printer Epson DX7450 I find the Epson compatible cartridges more than adequate for my needs, they last quite long and are always delivered very fast. I hope to go on using Internet Inks for quite a long time as there so helpful any time I need help or advice. Much recommended.
xx xx
have used Internet-ink over a long period of time, and have found them to have an excellent range of products all very reasonably priced and of really good quality, I would recommend them without hesitation.
xx xx
Speedy delivery, inks always work well & cheap
xx xx
Good quality ink produces excellent photo prints. Never had a problem with cartridges. Fast delivery.
xx xx
Good price, and prompt delivery
xx xx
Great products at great prices. I have always been able to find exactly what I need on this site, which are reliable ink cartridges that don't cost a fortune. Purchasing and payment is always easy and delivery is very speedy. I would thoroughly recommend Internet-ink.
xx xx
Good prices. Fast delivery. Easy ordering. What else can you say?
xx xx
Have used their service and goods for a number of years cannot fault them in any way excellent service, competitive pricing and fast delivery. Recommended to friends.
xx xx
Good quality ink and perfect service
xx xx
Internet-ink provide an excellent service. Great products at brilliant prices with prompt delivery. You couldn't ask for anything more! Highly recommended.
Ivor JOHN
I have been buying these from Internet Ink for years. Never a problem. There is always some discount on offer if you look. No need to look elsewhere as I have never had a problem.
xx xx
I have used Internet-ink since 2007 when I purchased a new Epson printer for my new laptop at the time. The initial cartridges did not seem to last long, and Epson replacement pack was quite expensive - an Internet search found Internet-ink. I have used their equivalent cartridges every since and have had no problems, printer even shows ink levels. I am now retired and do not use the printer to the same extent as when at work. On occasions when I have had to call the office - Staff have always been helpful.
xx xx
We have used Internet-Inks for years and are more than happy with them - what more can I say? If we were not happy we would stop buying from them!
xx xx
Very happy with the service I have received from you when I placed my orders. Will recommend Internet-ink to friends and family. I will be placing orders from you again in the future. Thank you.
xx xx
I usually place my order by phone, the staff are extremely helpful and my compatible cartridges excellent
xx xx
Great company to deal with! Every time I order any of their discounted printer inks from them, it arrives the next day. What service!!
xx xx
I have used Internet-ink refills in my Epson printer for at least 5 years and never had a problem with compatibility they are much cheaper than Epson
xx xx
Have always had good service from Internet-ink in terms of quality, price and delivery. I recently had to contact customer services about a problem item under warranty, they could not have dealt with the issue any better than they did with free return authorisation and replacement. Internet-ink are first on my go to list for inks and cartridges.
xx xx
Have used Internet-ink for a few years now, never any problems and always prompt deliveries! Would thoroughly recommend anyone to give them a try.
xx xx
Excellent delivery service. I've recently had some problems with Epson-substitute inkjet cartridges, they won't print. Maybe a bad batch (all colours)
xx xx
Excellent inks and fantastic service plus they are a great deal. Keep up the good work
xx xx
Very quick service and the cartridges last as long and give as good a quality as branded makes.
xx xx
As always, \"top notch\" quality and service!!!
Roland Higgins
Can't fault the company or products - I always recommend them to friends and family
Frances Carroll
Very good product. Easy to use web-site, prompt delivery and value for money.
Kenneth Ward
Have been using Internet-inks compatible cartridges for seven years now in my Epson DX5050 printer.\ Inks are great - no problems - Printer even shows ink level when sending a print. - I have nothing but praise for service and delivery - even collecting from Keyworth in an emergency.
anonymous
I am very pleased with these ink cartridges and have been using them for several years. The colours are good and when my printer indicates that a cartridge is empty, it really is empty....no ink left in it. The service is good and very fast.\ Thank you.\ Gill Gibbs
xx xx
Top quality inks. Fast delivery. Highly recommended
xx xx
Excellent service. Would recommend this company for your printer-ink supplies
xx xx
Great ink, works well with my Epson. Why go elsewhere?
xx xx
Excellent easy to use website. Excellent delivery service. Excellent compatible printer inks. Would recommend to anyone
xx xx
cartridges working very well, excellent price
xx xx
I am not a prolific ink user, just a purchase now and then but have done so over a number of years and always with Internet - Ink. I find the delivery is rapid, the quality is good and consistent plus the price is always very good value and importantly the customer support is excellent. All of my family with printers began to use this service on my recommendation and all continue to do so. I get no special discount or privilege for writing this review, it is just fair comment on what I believe is a company who give a fair crack of the whip. DK
anonymous
I have used this firm several times over the past few years and every time been given absolutely great service and excellent products.
anonymous
I have been using your company for years and the quality of your compatible ink cartridges for my Epson printers is fantastic. Your prices are terrific and delivery times are second to none. I recommend you to all my friends and customers. Keep up the good work. E. Morgan
xx xx
Fair prices. A good product, and easy to order. Thanks.
Andrew Rushbury
Always deliver in quick time products are always very good!
sue winders
Works well no problems with compatability. Will always use them now.
samantha lisle
have been using internet ink for many years now,never a problem with products,delivery and staff are always very helpful.
Gordon Ruscoe
Easy to find item required and order. Prompt delivery, no problem with products. Have ordered many times.\ Highly recommended.
anonymous
Have used Internet Ink for a few years . Never any problems, delivery always within three days of ordering. Good ink quality. Definitely a five star service.
Brian Riding
Can't fault the product, great value for money with excellent service and delivery
Colin Biddle
great product\ quick service \ thanks
Brian Lelliott
Always use internet-ink.com for all my Epson 400X cartridges. Never had a failure and delivery is bang on.