Compatible HP 364 Super XL Ink Cartridge Multipack BK/C/M/Y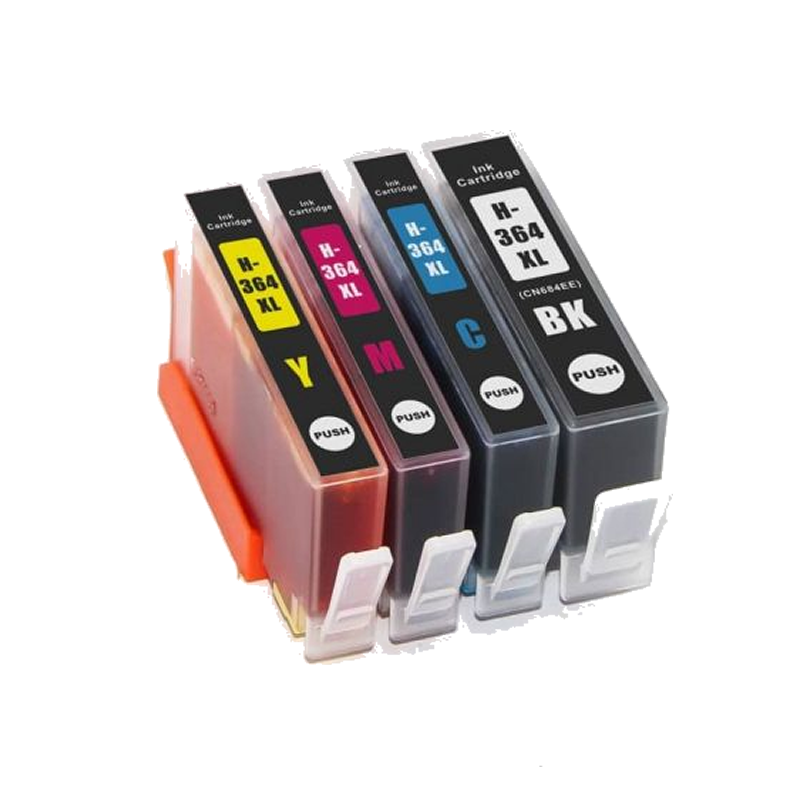 Guarantee

Page Yield
These figures are based upon the industry standard for 5% average coverage.

Product Group

Product Type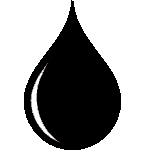 Black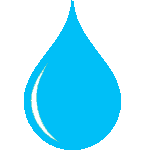 Cyan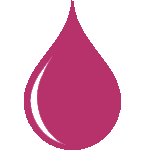 Magenta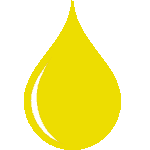 Yellow Colour

Black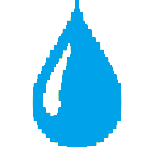 Cyan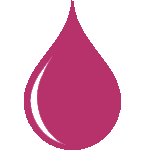 Magenta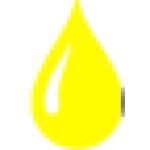 Yellow
On 09/12/2023 We Have 557 In Stock At A Best Price Of £9.99
10% Off Compatible Ink Cartridges Orders With Delivery Included
This HP multipack 364XL compatible ink cartridge pack is a great value high capacity pack specifically designed to work in your HP printer.
The HP 364 compatible ink multi-pack contains 1 black, 1 cyan, 1 magenta and 1 yellow compatible non-oem cartridges.
The 364XL printer cartridge 4 pack is suitable for all types of printing and offers the best priced value by buying the cartridges in a pack.
Fully chipped and ready to go. All our 364XL premium inks are made to highest standards and carry the ISO9001 worldwide quality certification.
Our inks are formulated to each printers individual specification ensuring perfect results every time. Offering a much higher printing quality than universal inks. Which are unfortunately widely used in the UK by other inferior cartridge manufacturers and distributors.
The 364XL black is filled to 24ml printing approx. 735 pages at 5% average coverage. Each colour is filled to 15ml printing approx. 1875 pages individually at 5% average coverage.
That's TRIPLE the capacity of the standard and over DOUBLE the XL original fills of the original ink cartridges.
These high capacity non-oem 364XL cartridges are universal meaning they work as both a 364 and 364XL ink cartridge.
Easy to install and saves over £60 buying the equivalent XL genuine pack.
Buy Compatible HP 364 Multipack Ink Cartridge Pack with FAST FREE UK delivery available with HP 364 multipack compatible ink cartridge orders.
Great savings with this HP 364 multipack. This compatible HP 364 XL saver pack contains 4 of our high quality compatible ink cartridges designed to work flawlessly in your HP Photosmart printer.
The compatible HP 364 multipack offers twice the ink fill levels, saving over 50% on prices compared to the originals , with a no risk 1 year guarantee .
This HP 364 XL compatible 4 multi-pack contains the following ink cartridges:
-1X HP 364 XL Compatible Black Ink Cartridge (24ml)
-1X HP 364 XL Compatible Cyan Ink Cartridge (15ml)
-1X HP 364 XL Compatible Magenta Ink Cartridge (15ml)
-1X HP 364 XL Compatible Yellow Ink Cartridge (15ml)
Our compatible HP 364 multipack inks are fully chipped and ready to install without any fuss. Ready to go as soon as you get your order, the saver compatible HP 364XL pack saves on buying your inks on their own.
- 10% Off future compatible ink purchases with this compatible HP 364 multipack printer ink.
- Fast Free Delivery to the UK and secure European delivery available.
- 1 year guarantee on all compatible HP 364XL saver 4 pack ink cartridges.

These compatible HP ink cartridges have been tried and tested and offer great premium value printing and are only available from Internet-ink. We offer you great value with the compatible HP 364 cartridges with a full all-round service and 1 year guarantee to make sure you get the best value and savings from buying your cartridges with us!
Don't forget to use your 10% discount code which we give to our regular customers to save you even more!
Great Value HP 364XL Compatible Ink Multipack
Our compatible HP364 multipack 4 packs do exactly what it says on the tin. The pack includes 4 364 inks containing the black, cyan, magenta and yellow at a great price.
Offering great prints using high quality Fadetech ink, these compatible HP364 saver pack ink cartridges offer clean and vibrant prints at a cheap price. Why the cheap pack price? Simple, the more you buy, the less you pay.
Most customers need to replace all the inks at the same time so we offer greater value packs with comparable quality to the HP 364XL originals. Made from recycle materials, we pass the savings onto you, making the compatible HP 364 multipack one of our best value products on our website.
Our HP 364 compatible ink cartridges all come fully chipped and ready to print when you receive your order, with our free delivery service our customers will be receiving their compatible HP364 saver pack next day using Royal Mail.
Cheap Compatible HP 364 Multipack Ink from Internet-ink
Great service comes at a great price doesn't it? We don't think so. All Internet-Ink customers are offered the same fast service, presale and aftersales customer service. By purchasing our compatible HP 364 multipack you automatically qualify for 10% off your future orders of compatible ink cartridges next time you place an order at Internet-Ink.
Worried about buying compatible HP 364 multipack inks online? Worry not. Our compatible HP 364 multipacks come with a 1 year guarantee on all our printer inks combined with shopping on our secured website to allow you to pay via a variety of payment options to suit you at the checkout. Make sure you purchase your compatible HP 364 multipack ink 4 pack today and join the ink cartridge family at internet-ink.
These compatible cartridges are guaranteed to work with your printers firmware at the time of purchase. We strongly recommend you protect your investment in these ink cartridges by turning off automatic firmware updates and declining manual updates.
These cartridges are not guaranteed to work with future printer updates, so don`t install them.


HP

Deskjet

Officejet

Photosmart

Photosmart B

Photosmart C

Photosmart D

Photosmart eStation

Photosmart Plus B

Photosmart Premium

Photosmart Pro B
Do the compatible HP364 inks show ink levels?
When you place your inks into the slots, depending on the printer, most of the inks will show the ink levels left. However, if they don't please don't be worried, this doesn't mean their is no ink in your HP364XL inks, continue printing as normal, once they run out you will know when you print a document. You can also check as the cartridges are see through.
Will using compatibles like the HP364 multipack ruin my printer?
No, the HP364XL pack and all the compatible we make are designed to work in your printer the same as the originals and they wont ruin your printer or void your printer warranty. These are the latest chips and internet-ink have tested for premium ink in our compatibles.
Will the HP364 4 Pack work in my printer?
I would check your printer against the compatible printers on the HP364XL pack page. If you have purchased original HP364 4 packs before, then the compatibles will work exactly the same in your printer. For further help just ask the customer support team, if you're unsure before placing your order.
Please complete the form below to leave your review
Bill
Always get your order on time and at good prices.
Graham
Reliable and speedy service over 10 years. One faulty item was replaced without problem. Good value.
Alan
This ink is great value for money and a good alternative to the more expensive one's.
anonymous
Good price and good service. Worked flawlessly and way better value compared to 'genuine' inks.
anonymous
Internet Ink Epson compatible inks are recognised by Epson Printers - I always get good service whether by internet or by phone. I rate the service good value and a perfect product always up to date with printer cartridge technology.
anonymous
I did have a few printing problems to start with, but they are now resolved thanks to support from internet ink. I find the ink excellent; the cartridges last longer than the genuine HP cartridges and is far cheaper. Quality does not seem to be compromised.
anonymous
We have used for years. Very good quality and very speedy delivery. Would not go anywhere else.
anonymous
Finally I found good ink cartridges for my HP printer. Where ever I tried in US, no one in US sells them. Internet-ink understood my hesitating, their internet shows the cartridges in the right package.
anonymous
I've been using Internet ink products for years now on various different Epsom, HP, and Brother printers. The products and service have proved to be exceptionally good. Highly recommended.
anonymous
First class service and very helpful. Fast delivery.
anonymous
Some time ago I bought an HP Photo-smart printer, however, after running out of ink on several occasions, it was getting so that it was cheaper to buy a new printer rather than the ink......that was until Internet-ink came along, they sell their cartridges a lot-lot cheaper and although I get an error message sometimes saying they're not genuine HP cartridges, they work just as well and seem to last longer than the other cartridges.
anonymous
Good service and quality of product.
anonymous
Prices and service first class.
anonymous
Internet- ink better price than the others competitors and good ink, I have no complaint's I will buy again.
anonymous
Fast delivery service. This is my first set of compatibles for this particular printer so they are waiting to be used.
xx xx
Delivery was prompt and the ink is working well. Thank you.
xx xx
Delivery was prompt and the ink is working well. Thank you.
xx xx
Brilliant service and low costs
xx xx
Fast delivery. Items well packaged. Great price
xx xx
Compatible inks are great and last longer than branded ones. Customer service is fantastic quick response and very helpful. Order placed 23rd evening arrived 25th - cartridges replaced more quickly than if I went to a shop to buy them. Excellent value for money.
xx xx
Great value inks left money in my pocket. Would highly recommend.
xx xx
I always use compatible ink cartridges for my Epson printer never had a problem all the products I've had have always been good quality and delivery is very quick I wouldn't buy from anywhere else
xx xx
Have only dealt with this company once. No problems and products have more than lived up to expectations. Hope this continues
xx xx
Very pleased with the service you get with your company always first class
xx xx
Inks are excellent, have always bought from this company, and would not buy from anywhere else as they work so well.
xx xx
Fast delivery the inks give excellent results at a very reasonable price
xx xx
Order on-line or by phone (very helpful staff). Always arrives next day. Own brand is as good as original and way cheaper. Thanks.
xx xx
Very good and quick response with reasonable pricing
xx xx
I have for many years, always had great service, accompanied by excellent value, both at the counter and by on-line purchases. I recommended this ink supplier.
xx xx
First time I have tried your replacement ink cartridges and so far I am very impressed!
xx xx
Great service, prompt delivery, reliable ink cartridges at a decent price
xx xx
I have purchased from Internet-ink on two occasions and found their products first class, as was the customer service. Ordering was simple and quick and the goods arrived on time as promised. The next time when in need of ink I will undoubtedly use their service again.
xx xx
Faultless, you order online and it arrives in the post within two days. Perfect!
xx xx
Very good company, always helpful. Best compatible ink I've ever had printer works and shows ink levels, cartridges always full I always use XL because you get far more printing and never seem to run out like others.
xx xx
All products that I have purchased have been good quality and fit for purpose. They have also been received extremely promptly. I would highly recommend all the inks I have purchased from this vendor.
xx xx
I have been buying ink cartridges from this company for a long time and have always been very pleased with the products, price and service. Whilst I never specify express delivery, the cartridges always arrive the next day. Excellent.
xx xx
Have used Internet ink for the last three years and the service has been excellent. Prompt delivery, reliable ink (I use comparable inks), and good sensible pricing. What more could you want. Cannot comment on their returns service as to date I have had no problems.
xx xx
Effortless service and excellent quality.
xx xx
I've always found Internet-ink give speedy delivery at a good price and have re-used several times. The loyalty discount is also an impressive plus
xx xx
I have a HP Photosmart Plus which used to cost an absolute fortune to replace genuine HP printer cartridges until I started using Internet-inks compatible cartridges as they are bigger I no longer have to replace them as regularly
xx xx
Always satisfied with the price quality and service.
Ian Potter
This is the best compatible cartridge pack I've had. Tried several other suppliers, even filling my own cartridges which works but a messy, messy job. These 364XL cartridges do exactly what is says - fits printer, good quality print, and the large black lasts a very long time, much longer than \"genuine\" HP replacements at a fraction of the cost. Whilst the printer does identity the cartridges as \"Non HP\", it does give you correct ink levels which I rely on for replacement order. To sum up, brilliant price, great product and excellent service, on all occasions received within 48 hours or less from placing order. Highly recommended!
xx xx
Was surprised at how easy it was to order from a very comprehensive, but easy to read, list of products. Also impressed by speed of delivery.
xx xx
Not had reason to try all the inks yet but the two I have tried appear to be working well. Thanks for suggesting that I tried the compatible ones,
Peter Cooper
I have been buying these cartridges for a few years now. They are excellent, long lasting & great value.
Nick Bryant
These are just what I needed, worked fine
xx xx
A speedy service on all orders. A high quality product at a very acceptable price. Every order is consistently good in colour quality and long cartridge life.
xx xx
First time I have tried a non-original brand of ink cartridge and I am pleasantly surprised at the quality and price of the HP replacement you provided. The purchase was handled very efficiently and I will have no hesitation to buy from you next time. Thanks
Derek Milne
Great service & a great product - delivered the day after I ordered. Have used Internet-ink for many years and will continue to do so.
anonymous
Have bought ink from Internet-ink for many years and they have never let me down. Good ink cartridges delivered the day after I ordered them.
xx xx
The cartridges came the day after I ordered them and, as usual, they were fine.
Anne-Pascale Jane
Brilliant as usual. This company is always reliable and with a very quick service. Goods are of excellent quality and I therefore look forward to dealing with them for a very long time.
anonymous
Have dealt with Internet-ink for many years, and can honestly say the service is the best, delivery so quick , if you need to call ,the staff are so helpful, and the prices, well you only have to look at their site, to see the difference in prices, amazing.
anonymous
Orders always promptly dealt with.
anonymous
The price was really good as was the delivery. The chip registers with my printer to tell me the ink levels which other more expensive non genuine cartridges fail to do
stephen bowers
I use these often and have had great printing output.\ The printer might grumble that they are not real but for the cost offer great value for money
Alan Bemmer
Excellent quality. Colours are bright and clear. Considering the cost of HP OEM inks these are brilliant. Never disappointed with the results. Customer service is also excellent. No hesitation in recommending the company and the inks.
Peter Hardaker
I cannot tell the difference (apart from the price) between these cartridges and genuine HP product. Great buy and good service, I would recommend to anyone.
andrew blackaller
My HP printer knows these are not original, but it doesn't matter, they work just the same and I will continue to use them. I have experienced no problems and this is after many years of using compatible inks.
David Cadman
Excellent quality inks at a very competitive price
Corrado Mella
After trying a number of \"cheap ink\" websites we finally found our safe haven.\ These compatible cartridges work perfectly, to the last drop of ink, for a fantastic number of pages.\ Top marks from us and our HP printer.
martin white
I use these cartridges all the time....absolutely brilliant...they seem to last for ages...really easy to install....so pleased and highly recommend...thank you Internet ink!
stephen ruston
Delivery time very quick and these are good value replacement and a lot cheaper than genuine HP.
Anthony Coy
Why people buy manufacturer's ink for day to day printing beggars belief. I can understand it if you're producing several glossy 8x10's to give to friends and family and want to be 100% sure of outstanding results. I produce 6x4 prints on glossy paper using NON-manufacturer's ink and no-one can tell the difference. I also have an Epson printer and always keep spares in stock for both because it's so economical.
Michael Jones
These inks are offered at a great price and do a first class job.
Marjorie Goss
I have used 364 HP compatible cartridges for a long time. Printer says non HP, just press button and carry on. Ink levels are shown but I continue printing clear copies long after level shows empty. One cartridge failed to work but was replaced (no questions asked and no return requested)immediately by two free of charge! Great value, excellent service why pay more for printing when the service and products are top class.
Gordon Howard
I have used Internet ink compatible cartridges for many years. They are most efficient, have never given me a problem and are excellent value for money.
Robert Ellis
The HP 364XL compatible inks are half the price of the standard HP cartridges and although the printer knows you are installing 'none HP' cartridges and tells you so, they still show the ink levels in the printer centre/preferences.
Deanne Tomasino
These inks are as good as originals and last as long as far as I can tell. I've ordered them twice.\ They arrived the very next day afternoon ordering.\ My printer recognises them as non-HP but all I need to do is press 'ok' to print.