Compatible HP 364XL Ink Cartridge Twin Multipack + 2 Extra Black Inks [10 Pack] BK/C/M/Y [No Photo Black]

Guarantee

Page Yield
These figures are based upon the industry standard for 5% average coverage.

Product Group

Product Type

Capacity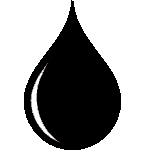 Black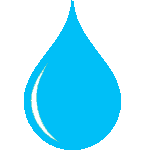 Cyan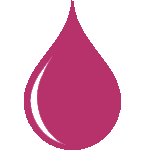 Magenta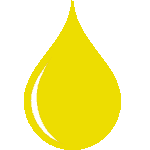 Yellow Colour

Black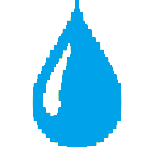 Cyan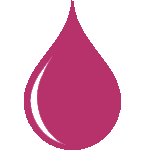 Magenta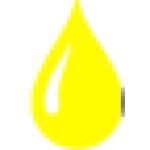 Yellow
On 27/01/2023 We Have 477 In Stock At A Best Price Of £19.99
10% Off Compatible Ink Cartridges Orders With Delivery Included
This compatible 364XL twin multipack is a great value double pack specifically designed to work in your HP printer.
The 364XL compatible ink cartridges twin multi-pack contains 4 black, 2 cyan, 2 magenta and 2 yellow compatible non-oem cartridges.
The compatible 364XL printer cartridge double pack contains 10 cartridges and is suitable for all types of printing and is the best value pack we offer.
Fully chipped and ready to go. All our premium inks are made to highest standards and carry the ISO9001 worldwide quality certification.
Our inks are formulated to each printers individual specification ensuring perfect results everytime. Offering a much higher printing quality than universal inks. Which are unfortunately widely used in the UK by other inferior cartridge manufacturers and distributors.
The 364XL black is filled to 24ml and prints approx 735 pages at 5% average coverage. Each of the colours in the pack is filled to 15ml and print approx 1875 pages individually at 5% average coverage.
That's TRIPLE the capacity of the standard and over DOUBLE the XL original fills of the original ink cartridges.
These non-oem 364XL cartridges are universal meaning they work as both a 364 and 364XL ink cartridge.
Comes with easy to use installation instructions and saves over £140 buying the equivalent XL genuine pack.
Alternative Products
Compatible HP 364XL Ink Cartridge Black Colour

Black

Condition

Guarantee

Product Group

HP

Deskjet

Officejet

Photosmart

Photosmart B

Photosmart C

Photosmart D

Photosmart eStation

Photosmart Plus B

Photosmart Premium

Photosmart Pro B
What do you mean by 'excluding photo black'?
Some printers compatible with HP 364 cartridges take 4 cartridges, some of them take 5. If the printer has 5 slots, then it takes a larger black cartridge, a thinner black cartridge called photo black, also cyan, magenta and yellow. This twin pack of 10 cartridges is designed for printers with 4 slots as no photo black cartridges are included.
Hi, can you explain the different ml capacities on each offer please? Each offer varies, ie the one offering 10 cartridges has a capacity of 159ml and the offer of a "taster pack" of 8 has 84 ml capacity. How much does each cartridge hold?
Hello. Thank you for your enquiry. Our compatible black cartridge holds 24ml of ink and each colour cartridge holds 15ml. Calculations for the twin pack with 2 free black inks are as follows: 4x 24 + 6x 15= 186ml. As for the taster pack you refer to, it is important to note that it consists of a standard set of 4 genuine HP cartridges and a set of XL compatible inks. Standard genuine black cartridge holds 6ml of ink, colours - 3 ml each, so that's 15ml in total. Our compatible set - 24ml black, 15 ml each of the colours, that's 69ml in a set. 69 + 15= 84ml.
Are the HP364 inks ready chipped? I have just bought the hp office jet 4620 AirPrint printer.
All HP364 ink cartridges and printer ink at internet-ink come ready to slot into your printer with chips. This 10 ink twinpack will work with your officejet 4620 printer.
Cheap HP 364 XL Compatible Ink Multipack Complete TWIN PACK with 10 Inks
The HP 364XL multipack offers the best value when purchasing your HP364 printer inks which are only available online at Internet-ink. Simply put you pay a lot less for a lot more ink. Here at Internet-Ink we understand printer ink can be expensive, that is why we created our bundle HP364XL saver packs and even add some free black inks into the mix to save you even more. Using high quality Fadetech ink the HP 364 XL Multipack twin pack produces clean and colourful text, graphics for all types of printed documents. The compatible HP364 multi-packs are made using from recycled materials meaning we can offer you a great ink cartridge without losing quality.
Our HP 364 compatible ink cartridges all come fully chipped and ready to print when you receive your order, with 99% of customer receiving their compatible HP364 saver pack next day using our free delivery service.
Buy the Cheapest Compatible Twin HP364 Multipack Ink from Internet-ink
The compatible HP364 twin pack is one of the best selling ink cartridge packs at Internet-Ink the reason being our customers understand great value and quality when they see it. All your future ink cartridge orders will receive a further 10% discount on purchases of your compatible HP364 twin multipack and we also delivery directly to your home or business for free by royal mail.
As one of the UK?s biggest suppliers online for ink cartridges we are constantly looking of value and savings for our customers, we offer a customer guarantee to make sure all your inks work smoothly and give you guarantee of 1 year on all your purchases inks. With great after sales support we offer you won?t be stressed or worried buying your HP364XL twin pack inkjet cartridges from Internet-Ink.
Buy HP 364 Compatible Double Multipack Ink Cartridge Pack with FAST FREE UK delivery available with HP 364 compatible ink cartridge twin multipack orders.
This compatible HP 364 XL set is great value for high ink users and the HP 364 multipack comes with free delivery. This HP 364 ink pack contains 10 of our high quality HP compatible ink cartridges, including 2 of each HP 364 inks (excluding the Photo Black) and an addition 2 EXTRA FREE black ink cartridges.
Our HP 364 inks are fully chipped and ready to install without any fuss. Simple to install in your HP printer, the saver pack offers the best value that we offer and quality for your HP 364 printer.
This HP 364 XL compatible 10 pack contains the following ink cartridges:
4X HP 364 XL Compatible Black Ink Cartridge (24ml)
2X HP 364 XL Compatible Cyan Ink Cartridge (15ml)
2X HP 364 XL Compatible Magenta Ink Cartridge (15ml)
2X HP 364 XL Compatible Yellow Ink Cartridge (15ml)
- 10% Off future ink purchases with this compatible HP364 twin pack printer ink.
- Fast Free Delivery to the UK and secure European delivery available.
- 1 year guarantee on all compatible HP364XL saver twin 10 pack ink cartridges.
These HP ink cartridges have been tried and tested and offer great premium value printing and are only available from Internet-ink. We offer you great value with the HP 364 cartridges with a full all-round service and 1 year guarantee to make sure you get the best value and savings from buying your cartridges with us!>
Don't forget to use your 10% discount code which we give to our regular customers to save you even more!
Compatible HP 364XL Ink Cartridge Black Colour

Black

Condition

Guarantee

Product Group
Please complete the form below to leave your review
Bryan
Delivered as expected like the improved way of sealing and covering the contact well done
Ladyjane7
Isle of Wight
Always had excellent service, quick delivery and excellent response to any email enquires. Keep up the great work. Thank you
anonymous
Fast, secure and efficient service.
anonymous
I have been buying my ink from you for years, and have always been completely happy with the price, the inks, the delivery time, everything. Yesterday I placed an order, and it arrived today: in under 24 hours! Unbelievable! You are definitely Number 1. Thank you.
anonymous
I love Internet-ink, always good prices and supplies arrive very quickly
anonymous
Got my 10-pack of inks yesterday, along with a free Kit-Kat. I have started to use just a black ink cartridge and the quality is good and clear. The speed of service - and its customer care - are very good indeed. I get a discount of 10% when I next order from Internet-ink. I must give 5 stars therefore. I felt for a while that I must see who else out there can offer me cheap, but good-quality COMPATIBLE ink cartridges and so decided to try this company and have not been disappointed. Keep up the good work, team and thank you so much!
anonymous
Very good ink at a far better price than I have seen any where else. very good fast and reliable service.
anonymous
Great service and value of comparable inks which last a long time No complaints about anything. Great company.
anonymous
Best compatible inks I have used and the customer service is excellent.
anonymous
Great service very satisfied customer.
anonymous
HAVING EXPERIENCED A NUMBER OF COMPANIES SUPPLYING INKS MOST OF WHICH PROVED TO BE UNRELIABLE AND THEIR INKS VERY SUBSTANDARD IT WAS GREAT TO FIND YOUR COMPANY WHO DELIVERED A TOP QUALITY INKS AT A ACCEPTABLE PRICE A VERY SATISFIED CUSTOMER HAVE INFORMER MY FRIENDS TO USE YOUR PRODUCTS
daniel liu
prompt delivery and fantastic products; works just as well as the original cartridges!
anonymous
Best value compatible cartridges on the market, keep up the offers!
anonymous
Very good service which I have used for a very long time Would highly recommend to all my friends and relations.
Kirsty Haining
Been using internet-ink for over 5 years for all my ink and toner needs. Never had any problems with their compatible products, great service, quality products at a great price. I have saved hundreds of pounds over the years. Would recommend internet-ink to anyone wanting quality inks and toners at a fraction of the high street price.
anonymous
Very quick service and very reasonably priced.
anonymous
Cheap top quality chipped cartridges. Why shop anywhere else?
anonymous
My HP printer always registers my compatible inks even though they are not originals. I really appreciate the low cost of cartridges supplied by Internet-Ink and they always arrive promptly and free of charge. Sadly my printer gave up the ghost this week and I have replaced it with a Canon model. I hope I shall have as good a time with cartridges on the new printer. The discount Internet-Ink provides is an added bonus!
anonymous
Efficient service, items usually arrive next day. Helpful sales team.
anonymous
Very good printer cartridges, I have had no problems with them, and a good price too.
anonymous
Fast delivery of Fast delivery of good quality product at a reasonable cost.at a reasonable cost.
anonymous
Easy to order and quick delivery great prices.
anonymous
Good service, good price and a good product.
anonymous
Very fast delivery, very good ink, very, very well priced.
anonymous
Always speedy delivery and no trouble with the ink on an HP printer
anonymous
Ink is always cheap and good enough quality for our purposes. Also customer service has been consistently good over quite a few years
anonymous
I have found the ink very good, I only use a my printer for small amounts of work and the odd picture on plain paper and it is fine. I had a good supply of ink on my first order at a far better price than anywhere else.
xx xx
The price and quality of the products is excellent and delivery is very quick. A first class service.
anonymous
Incredible value for money, these were recommended to me and I will not be using anything else in the future.
francis feilden
Work as good as originals great value.
miss r saunders
Really good service and always excellent value. The cartridges always work perfectly and I keep coming back to Internet Ink when I need to top up
Tracey Wallis
Brought this package of ink and they arrived promptly and they are great quality. Printed my holiday photos and quality is great. Would recommend.
anonymous
I have been using Internet-Ink for many years now and have been thoroughly satisfied with the service i have been given, along with reasonably priced ink cartridges. Long gone are the days of rip off prices for inkjet refills. Well done and long may it continue.
xx xx
Always a prompt service and very good discounts on the inks I buy. They keep you up to date with your order and delivery, will continue to use these and so will the people I've recommended Internet-Ink too
xx xx
Excellent service all round
xx xx
Delivered so fast, I still can't believe it.
xx xx
Excellent products at an excellent prices. I'm always very pleased with Internet-Ink's service. Thank you.
xx xx
Easily and quickly available. My first order, doing the job well. Price good.
xx xx
Good service, good packing, prompt delivery, and product suitable for my needs
xx xx
Quality cartridges at a cheaper price and quick delivery.
xx xx
They are very dependable and respond quickly which assists working practices.
xx xx
If all companies were as friendly and efficient we could truly say we were Great Britain. For now I will settle for Great Internet -ink!
xx xx
Good value especially when an offer is on. Fast delivery as well.
xx xx
Very quick delivery of order and great value products that I find perform just as good as vastly overpriced genuine inks.
xx xx
Very quick delivery of order and great value products that I find perform just as good as vastly overpriced genuine inks.
xx xx
Compared to OEM cartridges Internet-ink products are cheaper and consistent good quality. Easy to order with rapid delivery. Cannot fault the Company.
xx xx
Internet-Ink are an alert company who provide regular affordable offers and dispatch quickly which assists the efficient operation of my Planning Consultancy business.
xx xx
Very pleased with your products
xx xx
Good price & prompt delivery. I've only used one black cartridge so far but it works perfectly.
anonymous
Ink is amazing quality and cheap. It works and the installation takes seconds. Thank You for the inks.
xx xx
I have no complaints regarding the supply of inks. The service is very good, I order one day and receive the goods within 48 hrs. I don't think you can beat that for service.
xx xx
Ordered from this company a number of times and always received my order promptly, no problems with the cartridges very happy with the service we have received Thanks
Paul Kember
I have been buying ink from this company for many years. The products are consistently of very high quality and good value, and arrive the day after having made the order. A very reliable and helpful company.
xx xx
Have used them for a long time and found them excellent
xx xx
Excellent service and good quality product!
xx xx
Very happy with your prompt service and high quality of goods.
xx xx
This is the second supply I have had from Internet-Ink. Quick delivery, very reasonable prices. Never had any problems with the product. First class. Highly recommended.
xx xx
Delivered quickly and work fine in my HP colour printer.
xx xx
It is always a pleasure to deal with a firm or company who appears to really have the interests of the customer top of the list in your case you have always given me excellent service and been most helpful when I needed assistance in advising me on which of your products was the one I required. The quality of all your inks that I have purchased in the past has been first class and I have recommended your company to a number of my colleagues seeking a reliable ink supplier
xx xx
Always quick service and no problem with compatible inks.
xx xx
Your inks have worked 100% every time I have used them. They last longer and produce better colours than any other brands I have used including originals so why use any other brand. I will continue to use yours every time.
xx xx
I have always found Internet -ink offered an excellent service over many years. Courteous, helpful, rapid and a competitive price on a good technical product.
xx xx
Great service. Quick delivery, Ordered only a few days ago, I recommended Internet-ink to my brother
xx xx
Good prices. Easy site to navigate. Prompt delivery. What's not to like? Excellent!
xx xx
I have tried both genuine ink cartridges and refills and have had no problems with either. Delivery is prompt and prices are competitive
xx xx
The site is easy to navigate to find what you need. Great choice, good quality- whether you want dedicated or compatible cartridges- and fast delivery. Highly recommended.
xx xx
I have been using Internet-ink for a number of years. I am more than satisfied with their products even though I generally use their compatible inks. I am also particularly impressed with their customer service. Staff that I have dealt with are very pleasant, knowledgeable and extremely helpful. Having said that I have only had a couple of small problems over the years both of which were fixed satisfactorily. WELL DONE INTERNET-INK!!!!
xx xx
Quick delivery, better price than HP originals, seem to last longer than HP originals, print quality just as good as HP originals, only problem machine keeps telling you they are not HP originals every time it starts which you have to clear and ignore. Would recommend if you want to save some money.
xx xx
I always use Internet-ink to purchase my ink - using their own ink cartridges saves me a small fortune from the prices on the high street & yes they do work. Easy, fast, cheap & efficient!
xx xx
I have been buying my cartridges from Internet-ink for many years and I am very satisfied with the service.
xx xx
The cartridges have been of good quality and have not caused any issues versus manufacturer cartridges. Service has been very prompt and everything ordered arrives with no issues.
xx xx
Have used this firm a number of times and found them completely satisfactory in every respect. Will be very happy to use them again.
xx xx
I have been ordering compatible HP cartridges for several years & the service & quality are excellent.
xx xx
I ordered a pack of ink cartridges for my printer, and they were well packaged and really quick delivery.
xx xx
I have used Internet-ink for a good number of years. I have always found them to be very professional. The staff have always been very friendly and helpful. Their products are first class and I have never had a problem. They are as good as the Printers Makers products if not better as they seem to last a lot longer.
xx xx
Good quick efficient service and very helpful customer services.
Leonard SKILTON
I moved to internet-ink after I saw their high score in a WHICH review. I've been using them for about 2 years now (nearly 50 cartridges) and haven't had a single failure. A good product. I wish I could say the same for my HP.
N Sawant
I have used internet-ink for over 5 years now. I find the service easy to use, discounts available and quick delivery. On the one occasion that there appeared to be an issue with cartridge recognition with my printer, a new set of inks was promptly delivered after raising the issue.
xx xx
For many years now, I've been getting my ink cartridges, from \"Internet-Ink\". During that time I've been through a variety of different printer models and makes and I can honestly say that \"Internet-Ink\" have never let me down. Not once. The ink is good quality, producing decent print results, it arrives quickly and is always at a very competitive price! And once or twice the customer care people have helped me solve printer problems that were driving me potty! So asked if I'd recommend them? The answer has got to be, Yes! definitely! and Highly! :)
anonymous
Excellent service all round!
xx xx
I have used Internet-Ink for some years now, and will go on making them my first choice for ink. Their service is always fast and, with one blip when I got stuff twice, accurate.
Ralph Brunjes
Great inks. \ Just like the original specifications. \ Any faulty items and the company sends out another without any trouble or fuss.\ Very fast delivery.
Saranya Egambanathan
Absolutely would order again for the price and the quality of product.
xx xx
Selected a couple of bundles of ink cartridges, compatible with my printer, parcel arrived in good time and well packaged. Cartridges appear to be holding up well and providing more than the minimum number of pages per cartridge, coupled with the original price this makes them very good value for money.
Veronica Hill
Excellent inks as usual from Internet inks. I will always buy my inks from here as they are easy to load and the quality is perfect on every print.
Steve Fuller
Great Product, Great Prices and Great service.
Lee Sproat
I really love this selection because you get a good ratio of black to colour and its really great value. There is nothing wrong with the quality of the ink and I've not had any problems at all, even though i am an infrequent printer! Being unofficial means my printer doesn't report the ink levels of these cartridges, but that was never accurate anyway.
xx xx
The service from Internet Ink is outstanding. In one case an order was made fairly early one morning arrived by post the next morning!! The ink quality is fine and has caused no problems and the cost-saving compared to the branded products is huge. I firmly believe the branded products are ripping the customers off. I saved more than the cost of the printer in the first year. I urge all printer users to consider Internet-Ink compatible cartridges. You will not regret it.
xx xx
For several years now I have been delighted both with the quality of the product (substitute inks) and the excellent quality of service and support. My recent transactions have, for me, maintained my high opinion of the firm Internet-Inks. The savings made compared with HP inks have been considerable and much appreciated. Thank you.
xx xx
Excellent speedy service as usual.
xx xx
Ordering process very easy. Delivery very quick. Non OEM inks work well in my HP photosmart printer although it always displays message asking if i want to use the newly installed cartridges immediately after installation. (I just confirm 'yes' then no problem). Thanks Internet-Ink for your excellent affordable service
xx xx
great value, quick delivery and always happy to help.
xx xx
This is my second purchase from internet ink. The compatible ink is very good in my HP printer and excellent value for money.
Jennifer Ericson
Excellent service. Deliveries always arrive promptly. Inks are a good price (there is usually a discount code to use too!) and function very well in my printer.
Ian Hatch
Works absolutely perfectly, lasts longer and delivered next day....free!! Fantastic! Why would you ever buy anything else?
xx xx
Have used them a number of times and only had one failure. Excellent service, good products Best wishes
anonymous
Have dealt with Internet-Ink for many years, and have no problems at all, service great
xx xx
Recommended by Which consumer Mag as very good for HP printers. I can second this opinion.
anonymous
Brilliant service and price!
anonymous
Seen it, ordered it, arrived, installed all as promised. Can't fail it! We have used internet ink for sometime now and so far all good.
David Stevenson
Purchased one of these packs, despite a colleague insisting that 'only HP ink works properly on HP Printers!'\ I was delighted with his response when I showed him some photographs printed with this ink, and in response to his 'I see you relented and bought HP Ink then', his face was a picture when I replied 'No, this is the ink you advised me against buying'. Well done, and thank you, Internet Ink.
Keith Morgan
This product is fantastic, no issues with print quality. Delivered very quickly. I highly recommend this company for all your printing requirements.
Hywel Jones
Excellent value for money. always quick postage
John Jinks
At least as good as, if not better than original manufacturers product, economically priced ink cartridges with no compromise on quality. I have no hesitation in recommending Internet-ink to anyone, excellent service with swift, free delivery, not to mention generous discounts.
christopher ives
Just as good as the real thing. Ink levels show correctly. Lasts so much longer. Thanks.
Lesley Harvey
After trying compatible inks from a seller elsewhere I was very dubious about trying again! But after reading reviews I tried them. They are just as good as the original inks and last just as long. Had no problems at all with them.
David Watt
The ink cartridges supplied are excellent value for money and the quality is very good
Christine Noy
Always a pleasure to use this firm. Very customer focussed. Products good too. thank you.
brian allison
Received in Ireland within 2 days, very good.\ Excellent performance, no problems at all.\ All at the right price\ Will definitely order again.
anonymous
Good quality 'compatible' ink for my HP Photosmart printer. HP ink is very expensive but this was just as good. Good service. This is my second order. Would recommend.
anonymous
Excellent telephone service. Always friendly, always efficient, always fast.
anonymous
Compatible inks work very well, delivery very prompt and overall very good value for money.
Corrado Mella
I know that the quality of these cartridges is great, and at this price to get 4 blacks and two of each colour is the bargain of the century.\ How do you do that, Internet-Ink? Thank you!
anonymous
Used for several years, good service and products.
anonymous
I have used this firm before and found them to be very reliable...the ink (HP364XL) is long lasting and excellent in every way...and reasonably priced
anonymous
For years we have only bought our ink from Internet-Ink due to the value for money and excellent service they provide. We have saved a huge amount by stopping buying ink for the supermarket and the cheaper compatible versions are absolutely great. Delivery is free and extremely prompt. We are very satisfied customers.
anonymous
I have been using Internet-Inks for some years now. They continue to provide an excellent service with incredible choice and value for money. Prices cannot be beaten, especially on 'compatible' inks, which I started using a couple of years back. I have an HP Photosmart series 4100, (cartridge 364) and moved from HP cartridges to 'compatibles' .................simply put I cannot tell the difference. The advantage with 'compatibles' is their transparent cases so when your printer \"tells you your ink has run out !\" You can check physically before throwing away your cartridges which WILL still have enough ink for up to 20+ A4 ! You will be surprised..............................DON'T THROW OUT CARTRIDGES until your colours come out incorrectly. YOU ARE THROWING MONEY IN THE BIN!! Buy in bulk where possible, inks have a great shelf life providing you don't leave them out in the blazing sun (windowsill!!!) With a very fast delivery you are guaranteed your inks within 24/48 hours should you inadvertently run out. I will continue to support Internet-Ink. MARTIN (Yorkshire)
Ursula Doris
I use this HP Photosmart 5520 compatible cartridge set for my business printer, delighted with the quality, long lasting, decent print colours and very good value for money. Shipping is prompt too. Highly recommended!
Kim Sear
Excellent product, great value and speedily delivered. I would highly recommend this product and this supplier.
Goodman D A
I was impressed how quickly my order arrived. I had previously only used original HP cartridges, which have served me very well. I am now trying the Internet Ink compatibles as I have heard they are really good.
Paul Hardaker
I have been using these for well over 2 years now and the results are brilliant. I don't get any fade and the cartridges last much longer than the originals. I have always bought my printer inks from Internet-Ink, a proven fast and reliable service.
anonymous
Excellent! I have looked at compatibles before and I wasn't sure if I should move away from manufacturer cartridges or not. But I am really glad I did. These inks work just as well as the originals do with my HP Officejet 4620 printer. I do a lot of printing and this will save me lots of money. What more can I say, great price, fast delivery and easy to fit. Definitely recommend.
anonymous
These are not be official HP cartridges, but based on my printing they perform well. Each cartridge has a chip and go straight into my printer. Comparing costs savings over the original HP cartridges and also being the best value pack plus I also get a 10% discount. These HP 364 cartridges perform well for my everyday printing. Very Good!