Compatible Epson T0711 - T0714XL Twin Multipack + 2 Extra Black Inks - 10 Inks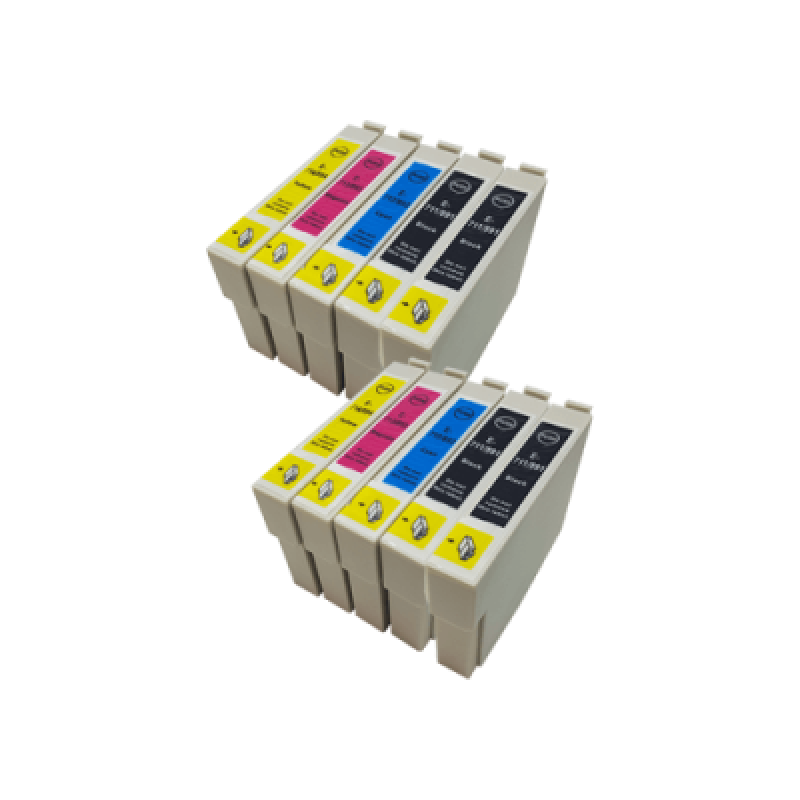 Guarantee

Page Yield
These figures are based upon the industry standard for 5% average coverage.

Product Group

Product Type

Capacity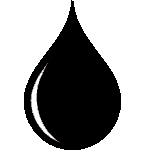 Black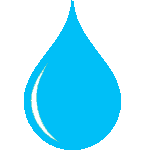 Cyan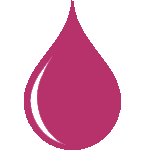 Magenta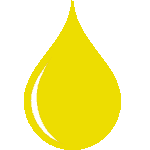 Yellow Colour

Black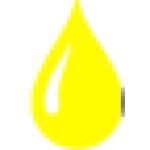 Yellow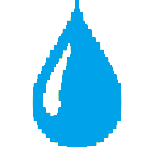 Cyan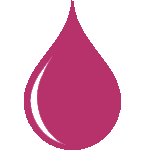 Magenta
ECT0711-4/T10PK
1853
0.31
On 26/09/2023 We Have In Stock At A Best Price Of
10% Off Compatible Ink Cartridges Orders With Delivery Included
This Epson compatible T0715 multipack is a great value double pack specifically designed to work in your Epson printer.
The Epson T0715 ink twin multi-pack contains 4 black, 2 cyan, 2 magenta and 2 yellow replacement compatible non-oem cartridges.
The T0715 T0711 - T0715 printer cartridge double pack is suitable for all types of printing and is the best value pack we offer.
Fully chipped and ready to go. All our compatible Epson premium inks are made to highest standards and carry the ISO9001 worldwide quality certification.
Our inks are formulated to each printers individual specification ensuring perfect results everytime. Offering a much higher printing quality than universal inks. Which are unfortunately widely used in the UK by other inferior cartridge manufacturers and distributors.
The T0715XL pack black is filled to 15ml and prints approx 500 pages at 5% average coverage. Each of the colours in the pack is filled to 13.5ml and print approx 1215 (cyan), 690, (magenta), 1180 (yellow) pages individually at 5% average coverage.
That's TRIPLE the capacity of the colours and over DOUBLE the black original fills of the original ink cartridges.
These non-oem T0715XL cartridges are universal meaning they work as both a T089 and T071XL ink cartridge.
Easy to use install and saves over £60 buying the equivalent XL genuine pack.
Alternative Products
Compatible Epson T0711XL - T0714XL Colour Mixed Pack - 10 Inks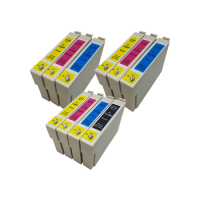 Colour

Black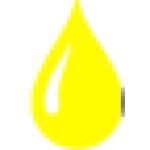 Yellow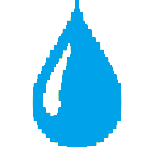 Cyan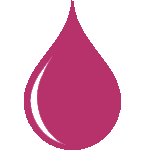 Magenta

Condition

Guarantee

Product Group
Buy Epson T0711 - T0715 compatible double multipack ink cartridge pack with free UK delivery available with Epson T7011 - T0714 compatible ink cartridge twin multipack orders.
These Epson T0711 - T0714 ink cartridges contain a massive 15ml black and 13.5ml colour capacity compared to the original Epson fill of 6.5ml. Our Epson T0715 compatible 10 multipack comes with 2 EXTRA FREE black cartridges and offers comparable quality to the original Epson T0711 - T0714 's whilst saving money and also helping the environment.
The T0715 printer cartridge double pack is suitable for all types of printing, producing clean and vibrant prints and is the best value pack we offer .This Epson T0711 - T0714 XL Twin compatible pack contains:
4 x Epson T0711 XL compatible black Printer ink cartridge
2 x Epson T0712 XL compatible cyan Printer ink cartridge
2 x Epson T0713 XL compatible magenta Printer ink cartridge
2 x Epson T0714 XL compatible yellow Printer ink cartridge
We advise buying a full pack if you have not ordered these cartridges before and install a full set of compatibles. These cartridges can't be mixed with genuine cartridges in your printer.
- 10% Off future compatible ink purchases with this compatible T0715XL multipack printer ink.
- free delivery to the UK and secure European delivery available.
- 1 year guarantee on all compatible Epson T0711-T0714 saver 10 pack ink cartridges.
These Epson T0715 ink cartridges have been tried and tested and offer great premium value printing and are only available from Internet-ink. We offer you great value with the Epson T0711-T0714 cartridges with a full all-round service and 1 year guarantee to make sure you get the best value and savings from buying your cartridges with us!
Don't forget to use your 10% discount code which we give to our regular customers to save you even more!
These compatible cartridges are guaranteed to work with your printers firmware at the time of purchase. We strongly recommend you protect your investment in these ink cartridges by turning off automatic firmware updates and declining manual updates.
These cartridges are not guaranteed to work with future printer updates, so don`t install them.


Epson

B

BX

CX

D

DX

S

SX
Why when printed in the colour that is produced totally different from the one on the screen or the document to be copied (not including black)Printed documents are usually very orangey yellow and do not represent the original at all. Is this because the cartridges are compatible and not Epson original. Your advice please.
Thank you for your enquiry. It sounds as though ink nozzles in the printhead are blocked up with dried-up ink residue hence one of the colour inks is not flowing correctly. It's important to note that the blockage is not in the cartridge, it's underneath in the cradle where the cartridges sit, so putting in new cartridges will not solve the problem. Please contact our customer support team on 0871 288 4549 quoting your order number and we'll then be able to advise you further.
Is the quality in these T0715 compatibles good and will they damage my printer?
Our T0715 compatible inkjets are of very high quality and will work in your printer without damaging them, any problems or questions you may have will be dealt with by our friendly customer support team. We have been dealing with T0715 cartridges for a long time and they offer comparable quality to that of the original inks. We offer a taster pack for the customers who want to try both.
I have purchased T0715 budget inks before and they didn't work in my printer so what guarantee is there that these will work if the others would not be recognised?
The T0715 ink cartridges are compatible with your printer. You should double check this by looking at the printer list on the product. Internet-ink compatible T0715 inks are checked and made to the highest standards. They should work fine in your printer. As with all products sometimes there may be a problem, however our friendly customer support team will deal with any problems you have, should there be any. All our inks are covered by our guarantees should they be a fault will replace your inks for you as fast as possible, if we can't sort the T0715 issue for you.
Please complete the form below to leave your review
anonymous
Very efficient and still good value. I have been using this company for many years and always excellent service.
anonymous
I have been a customer of Internet-Ink for many years and I am highly satisfied with the service, quick delivery and the free black ink cartridges along with a 10% discount, wonderful. If anyone is not happy with their supplier I would recommend they switch to Internet-Ink.
anonymous
Good quality cartridges at competitive prices.
anonymous
Excellent company to purchase your printing requirements from. Delivery always on time. Goods as specified. Prices extremely fair and reasonable. Good quality. I have no hesitation in recommending Internet,-ink as a supplier for your printing needs.
anonymous
Quick Delivery, Going put another order in
John M Oxby
Really good value and quick delivery.
anonymous
Ink has worked very well in our printer.
anonymous
Sent my order very quickly. Have never been disappointed with them.
anonymous
Prompt delivery, easily ordered, and at a competitive price.
anonymous
Compatible inks for my printer at a fraction of the price. Print quality is the same as original (rip-off) cartridges. Perfect for me.
anonymous
The ordering was simple, what I wanted was in stock, the price was good, and delivery was excellent.
anonymous
Used for years. Great prices. Never let me down
anonymous
The cartridges purchased are good value for money and the delivery is prompt. All good in my experience.
anonymous
Great value for money compatibles. Never had any difficulty with using them. Always promptly delivered.
anonymous
Always good value and superb on delivery,never had any problems. I always recommend them to other people. Keep up the good work.
anonymous
Why pay more when you're getting the best here!
anonymous
Excellent service & great deals will use again!
xx xx
Very economic ink and a quick response
xx xx
First class service, don't change anything. Will place another order soon.
xx xx
Internet-ink make me happy as delivery is usually next day after ordering. Very impressed.
xx xx
Been with Internet-Ink for many years and have always received excellent service. I would and have recommended them to family and friends.
xx xx
Been buying from Internet Ink for a few years now and never any problems, reliable, efficient and very reasonable prices. No brainer
xx xx
They have great products at a good price, recognise loyalty and have a rapid dispatch and delivery system. Dealing with them is a seamless experience.
xx xx
Good price and prompt delivery - as always
xx xx
Always good value, speed service and if there is a problem it is sorted immediately. Absolutely recommend them.
xx xx
Ink cartridges arrive quickly and always work! It's a very good service recent help with a new printer and inks was very good. Would defiantly recommend.
xx xx
Internet-ink inks always arrives very quickly. I have now used several batches and have been pleased with the performance. I would recommend it
xx xx
Been using your products for 12 years. Never experienced a single problem with products, service or the Company. Keep up the good work!!
xx xx
Good service very prompt delivery, ink as described no problems
xx xx
Always have the product I need in stock and the deals are good.
xx xx
Easy to place an order online. Usually arrives very soon. Cartridge bundles are good value.
xx xx
I have been using Internet-ink for years now good quality great value never had a problem fast easy service. Thank you all
xx xx
You make me happy because when I need ink I click on to your site, and can find my Epsom SX printer very quickly. Your ordering process remembers me, so it's quick. I usually get the inks either the next day or the following day! Lovely service. Have bought from you for years and it's always a good service!
xx xx
Quick efficient service as always
xx xx
Very fast service good inks will use again
xx xx
Inks was sent quickly and very impressed with quality and were easily fitted and work great
xx xx
I have been using Internet-ink for over two years and the service is excellent. Very fast delivery and I have not had any problems with cartridge compatibility. Very satisfied customer and have no problems in recommending internet ink to friends.
xx xx
Fantastic value for money never had a problem using the ink in my printer
xx xx
Never had a problem and have ordered quite a few times. On the ball every time. Annie
xx xx
Very happy with the Epson colour inks. Order online good value and order gets delivered within a day or two. Far cheaper than shop prices and genuine Epson ink
xx xx
I only use small amounts of ink but when I need ink I just order online any combination of colours and within two days they are ALWAYS DELIVERED at a fraction of the cost of any of the high street stores
xx xx
Good service. Always prompt delivery. Never had a problem with cartridges ordered.
xx xx
I have been dealing with Internet-ink for some time, now, and have always received brilliant service and help from them.
xx xx
Very prompt service, the products are good too
xx xx
My orders are small, but always delivered promptly
xx xx
Great inks.....I have been using them for many years with my Epson printers....no need to worry about them not being compatible, they work just fine. Colours are great too. I wouldn't hesitate to recommend these compatible inks to anyone.
xx xx
Have dealt with Internet-ink for more than 5 years, and will continue to do so
xx xx
Good value and prompt delivery.
xx xx
I have been using this service for several years now. It's quick & simple and the products are reasonably priced. Searching for new supplies when you have updated your printer is also easy. I have usually bought Epson compatible cartridges and never had any problems with them even though Epson printers are often pretty fussy. All in all, it's always a pleasure dealing with Internet-Ink.
xx xx
Impressed with the quick delivery of my order, as always.
xx xx
Service was excellent and the ink is of high quality which does not cause my printer to display an \"Ink not recognised\" warning. I would recommend this company and shall be buying more from them when I next run out.
xx xx
The website is easy to navigate to find exactly what you want. Creating an order is simple Making a payment is intuitive Delivery is fast Customer Service is responsive, polite and quick to act. Excellent all round - an easy 5 stars.
xx xx
Thanks to Internet-Ink I am back up and running, excellent service and a good product at a great price. Customer service personnel are really helpful and now their own product very well. Thanks again.
xx xx
I always use Internet-ink for my printer ink supplies. They are delivered quickly without fuss and work very well. So I'm very satisfied, thank you.
xx xx
Keen prices and fast delivery.
xx xx
I have an Epson inkjet printer & get Epson compatible ink cartridges from Internet-Ink. Absolutely as good as Epson inks & at the right price. Delivery always speedy & always very good offers on pricing. Good company & will continue with Internet-Ink. A very satisfied customer indeed.
xx xx
I have been a customer for quite a few years and do not have any reason for that to change. They have what I need, at attractive prices and a variety of combinations to suit my circumstances.
xx xx
Good prices. Easy site to navigate. Prompt delivery. What's not to like? Excellent!
xx xx
Used for years always 5 * goods and service
xx xx
Prompt and trouble free and the prices are very reasonable
xx xx
Very helpful with any queries and good fast delivery service
xx xx
I have used Internet-ink for many years now after being recommended by a friend. I wouldn't use another company at all as everyone I have dealt with have been friendly, helpful and courteous. My order arrives the next day if I place it first thing otherwise just two days. Can't complain with the service at all. Thank you team.
xx xx
Great products, great service and great prices. Recommend.
xx xx
I've used Internet-ink for some years and find them excellent quality and economical. I have two Epson printers
xx xx
Excellent quick delivery and ink quality very good. I will re-order from then when I need replacements.
xx xx
We have been using Internet-inks and in particular their Epson Compatible cartridges for several years now and we have always been very pleased, (a) by their very quick service in getting the inks to us, and (b) the good quality of the inks even though they are not quoted as being as good as the pure Epson variety. Their colour rendition and accuracy have never let us down and with a use that demands that the Royal Canadian Mounted Police scarlet tunics, do really look the correct shade of red, we are always pleased with the results we get. We have always been met with courtesy and helpfulness if on the rare occasion we have had a query and have nothing but praise for their staff in meeting our requirements. Editor of the Scarlet Force Collectors Organisation
xx xx
Good Ink at a good price. Many thanks.
xx xx
Excellent customer service. Great value products.
xx xx
Have always found Internet-ink provide a quick and excellent service. The quality and price of your inks are very good. I have dealt with them for some years now without complaint.
xx xx
Over the last 5 years I have bought all my printer ink from Internet-Ink and been well satisfied with its quality. Prior to changing to Internet-Ink cartridges I had constant problems with my printer jamming. However, since using their cartridges I have had no problems whatsoever. Certainly for Epson printer owners I would recommend the cartridges from Internet-Ink.
xx xx
Excellent service, next day delivered
simon marshall
Great value - works fine in my Epson SX400
Chris Mumby
I've ordered this pack many times - never disappointed. Good quality inks, nice colours and seem to last a long time. Recommend.
xx xx
Great prices.....what more does anyone want!!!!
xx xx
I have always been pleased with the compatible ink cartridges I have bought from Internet-Ink. Both the produce and the rapid service are excellent.
David Burns
Just looking back over my orders and did not realise my printer is getting old! Sorry I digress, this review is for the compatible cartridge multi-pack. I have bought these for some years now and I have yet to find fault, they are larger capacity than original Epson and every bit as good (if not better). They also offer excellent value for money. Would definitely recommend.
Derek Firmin
Excellent as always. Have been ordering since 2008 .
John Mehen
I have used these compatible cartridges in my Epson DX8400 for several years and this multipack represents exceptional value for money. The order is always processed promptly and sent 1st class post with no additional cost. After sales service has been good and on the few occasions when a cartridge has been faulty, a replacement has been sent without quibble.
anonymous
I have been using these inks for over 7 years and have not had a problem with my SX200 recognising them. Much better value than the Epson cartridges and no discernible difference to print quality.
xx xx
I have been purchasing my Epson Compatible inks from Internet-Ink for a long time now. The ink quality is excellent and the delivery is very quick. Also on one occasion I required support regarding my accounts they were very quick to reply and very helpful. Great service.
xx xx
Great service. Always delivered promptly.
anonymous
I've never had any problem in ordering or delivering, everything was always smooth. Prices are affordable, discount is great
J Cheverton
Very prompt delivery of my order- these are great inks that do the job at great value
John Freear
Good quality at a good price. Speedy delivery.\ Would not go anywhere else.
anonymous
Excellent service, excellent product.\ I have used these compatible inks for many years and would not look at anything else they are a good price and have never let me down, they work every time.
anonymous
I have three Epson printers at different locations, BX300F, DX6000, DX6050. and have never had any problems with your inks. I tried a company last month who were slightly cheaper and the printing was terrible, sending out colour that wasn't asked for as well as very poorly printed items, my two sons and my daughter use your inks and have never had any problems either, so keep supplying your top quality inks and you will never look back. May your company prosper in the future and I will always recommend your service, friendly help, and promptness of delivery.\ Mr Richard Shiel
anonymous
Have never received or faster service from ANY company. They are not only quick, but also extremely helpful. I intend to deal with them for many years to come. Thank you, !!!
xx xx
Excellent service. Fast delivery. Very good value for money.
David McCarthy
Have had this bundle on more than one occasion. Superb value for money.\ I have never had an issue with these compatibles.\ Used Internet Ink for a number of years and no problem whatsoever.\ ALWAYS prompt with dispatch.... No one else beats them on price or service. :)
anonymous
Rarely any problems with cartridges. Always quick free exchange if so. Excellent quick service and free postage. Recommend to anyone.
anonymous
Good service, quick delivery.
anonymous
Great service and delivery
anonymous
Very prompt delivery, very attractive prices, especially on larger orders
anonymous
Very pleased with the quick service and the comparative value of the inks for my Epson.
Daphne von Achten
ordered multi pack a couple of years ago and they have been excellent, lasted a decent amount of time and very good value from internet ink.
Robert Parsonage
I have used Internet Ink for many years now and have never been disappointed with the quality of the product.\ This is no exception, being superb value and works as well as anything one would pay 5x the price for, and seems to last longer - I think there is more ink in these than the branded ones. Very quick delivery too, so you won't have to wait when you've run out.
ken walters
Great company to deal with and will go no where else. Compatible inks work great on my Epson SX415 and compared to other suppliers the price is excellent. The free delivery via First Class Mail is a bonus..
John Mehen
I have used these compatibles in my Epson DX8400 for several years, having tried others previously. They are consistently good, in fact the only compatibles that behave like the manufacturer's own. Free P&P and the 10% discount is also a big bonus.
Andrew Rushbury
The service is fast and efficient. The quality of the compatible inks seems very good.
anonymous
Excellent inks and excellent service.\ Any snags are very quickly dealt with.\ Highly recommended.
Godwin Micallef
I have been buying these compatibale cartidges, at reasonable costs for many years. They have always worked well for me, except for 1 cartridge, in all these years, and that was replaced immediately.
John Mehen
I've used Internet Ink compatible cartridges in my Epson D8400 for 7 years without any serious issues. Just occasionally there has been one cartridge that seems to have less ink than usual, but on raising this with customer services I have been sent a free replacement without quibble. So much cheaper than Epson's own and much more ink.
Barry Chantler
Grat value as well as great service.
John M Oxby
Best value 10 cartridges, and fast delivery.
Terry Asplin
I have been using these for years with great results. On the very rare occasions when a cartridge has malfunctioned they have been replaced immediately without any quibbles. I have no qualms with dealing with this company for a dependable product and excellent delivery times. Well done.
anonymous
Excellent quality. Extremely cost effective.\ Swift delivery. \ Hard to see how quality and service could be bettered.
Peter Ellis
The compatible inks are excellent products with good life, very quick delivery, great colours and amazing prices compared to other suppliers. I would not use any other supplier, I think that says it all.
Philip Garfitt
Great price and unlike some other less well established sellers, these fit properly and last well, the extra ink is a bonus.
Eileen Rigg
Great value and never been let down on quality and delivery.
Wendy King
Have used them for years, had no clogging and very good price too.
anonymous
Compatible Inks are great no clogging and great price too, have used them for years.
John Freear
Good price with prompt delivery.Recommended.
anonymous
I recently switched from another supplier and am delighted with the service provided. The print results are excellent and no technical problems have arisen. Staff are helpful if you phone about the range of products. Highly recommended - a 5 star company
Rosalind Nolan
I have used Internet Ink for about six years now and bought these cartridges frequently. Very occasionally there may be a 'dud' one but not very often at all. The delivery is always prompt. Any time I have phoned for advice I have always had friendly and helpful service. I would recommend internet ink and this product.
Gary Farish
Indeed why would you pay more? Will they work? Yes they will.\ Will the quality be as good? Yes it is.\ Are you still worried you may do damage to your printer? Then don't be they won't.\ Fantastic products from internet-ink, delivered quickly that are extremely excellent value for money and fully satisfied with the results. Wish I found you guys earlier!
Anthony Hopkins
I have used Internet-ink compatible inks for several years for my Epson DX8400 printer. They have always been delivered promptly, they work with no problems,give good quality prints, & are very well priced.
Doreen Culverhouse
Love your service. Very quick & your compatible cartridges are brilliant
Bernard Giles
I chose these compatible Epson ink cartridges as they appear to be re-chipped and work well with my DX 4450 printer. I have tried other suppliers for compatible cartridges but then kept getting a message up to say that I was not using genuine ink & did I wish to continue - quite annoying. These cartridges perform well and I had a prompt delivery.
Andrew Birks
No problems with compatibility, easy to order,fast efficient service at very good price.
Alexandia Outing
I have made several purchases of this product and have always been highly delighted with end product, certainly no need to by branded goods when this compatible product is available, a very safe buy
Dafydd Cheung
I've never had any problems with any 'compatible' ink cartridge I've had from 'internet-ink.com and thoroughly recommend the company, its product and its service. Plus their prices are keen, which is always helpful.
anonymous
Delivery of my order has always been on time, and the quality of the cartridges is brilliant, highly recommended.
anonymous
Have used ink cartridges from several different companies, and had problems with most of them. Started ordering ink cartridges from Internet Ink about two years ago, and never had a problem with them. A top quality product at a competitive price. Would recommend.
anonymous
Just received my order with the usual prompt delivery. Making the cartridges the same colour as the inks is a winner. You can purchase cheaper inks but not at the of the same quality. Super efficient company with friendly staff.
anonymous
Have been with them for years. Great product range and prices. Very helpful and polite customer service,excellent and have recommended to many friends and family.
anonymous
I now consider myself a regular customer of Internet ink. my latest order arrived in France so quickly, it surprised me and I'm used to the 5 star service from this company. I ask myself why would anyone consider going elsewhere?
Andrew Borthwick
Having left Internet ink to buy cheaper versions of thee cartridges I have returned. I wasted a lot of money because the cheaper inks weren't compatible and as a result the printer didn't work. The cartridges from Internet Inks have never given me this problem. I'll be sticking with them in the future.
John M Oxby
Does what it says on the pack!
anonymous
Excellent value...I have been ordering from Internet Ink for years
DERMOT MCILROY
Been using this ink for years and never had a problem with it (unlike some cheaper ones that I tried for a while). Had to come back to these for their reliability. And great price of course.
janet drinkwater
A fantastic product, with briliant price and great delivery... could not get any better.
Kerry Hosmer
Having tried many different internet ink companies, I have returned to internet ink as the cartridges and the service is always reliable. I buy compatibles which saves me a great deal of money as I do a lot of printing, and the ones from internet_ink are always recognised by my printer - brilliant. The service is quick and efficient and being able to pay with PayPal just speeds up this process further. Quality products, at really good prices with excellent service! What more can you ask? Thanks!
John McCarthy
I have used Internet-Ink.co.uk for many years and the product has always been economical and reliable with quick delivery. I recently tried another, apparently cheaper, supplier but am happy to be back with a supplier I can trust.
John Howarth
I have always had a great service from Internet Ink with good products and quick delivery. They have been my preferred supplier since 2007.
Brian Paterson
This is the third time I have bought from Internet-ink. I find the value and the speed of delivery very good.
John M Oxby
Good value, fine on my SX200, very swift delivery.
Andy Gamble
I purchased some cartridges for my Epson printer and, having purchased compatible ones before, was a little worried about the compatible ones not being up to the standard required. Worry no more the cartridges lived up to expectations and did \"exactly what it says on the tin\"\ Nice one Internet Inks!
anonymous
Inks and service excellent
John Mehen
I have bought these mixed packs with 2 extra black cartridges for several years with few problems. My Epson DX8400 printer works well with them installed, flagging up a message that I'm using a non-genuine cartridge only when it is almost empty, as indicated by the ink level indicator. The ink quality is good and only rarely have I had a faulty cartridge, usually because I've had it stock too long. My printer has had a busy year and I've had four of these packs in the last 12 months. They are the best compatibles I have found and with rapid free delivery and the 10% discount they are good value for money.
Deborah Martin
I have always found these inks to be of good quality and much cheaper than the originals. I have bought from this company for several years and the delivery is quick
John Ashby
Brilliant service and value and, most importantly, the cartridges work in my Epsom printer whereas other substitutes have been rejected. Thanks for all the money I am going to be able to save from now on.
anonymous
When purchasing \"compatible\" ink cartridges there is always a worry that the printer will not accept them and comes out with messages warning you to use only the \"genuine\" ink. \ \ However, this was not the situation with these ink cartridges and I see no cause for worry in the foreseeable and my future purchases. \ \ The cartridges I installed to my printer have functioned fine and the print quality is excellent. I will be ordering them again, thanks Internet-ink!