Compatible Epson T0711XL - T0714XL Colour Mixed Pack - 10 Inks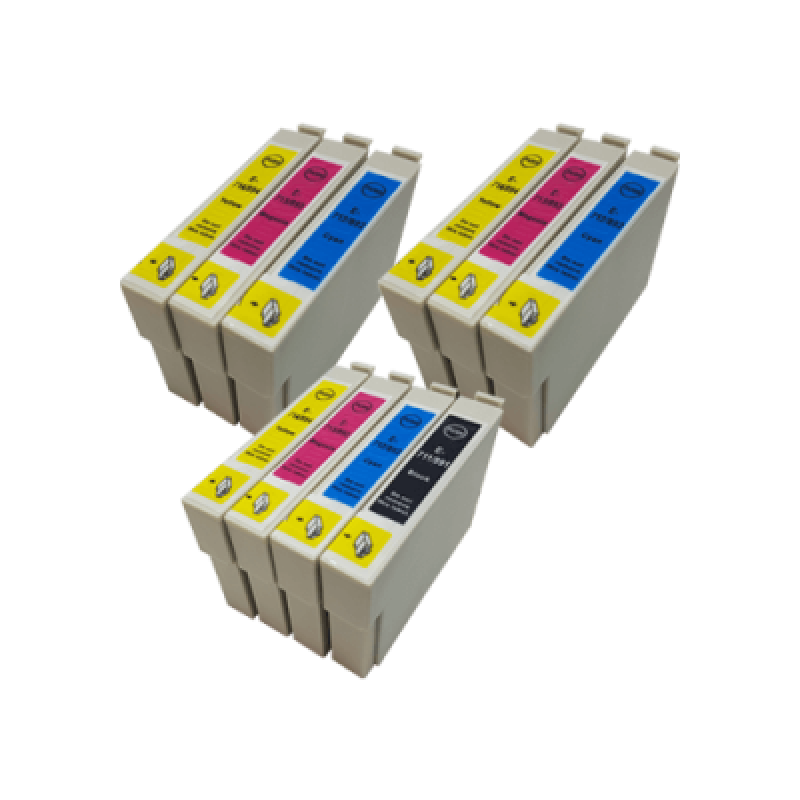 Guarantee

Page Yield
These figures are based upon the industry standard for 5% average coverage.

Product Group

Product Type

Capacity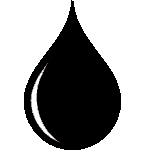 Black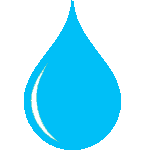 Cyan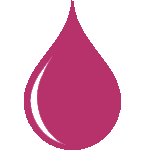 Magenta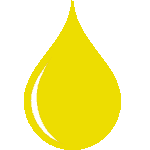 Yellow Colour

Black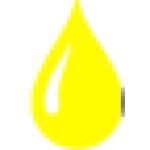 Yellow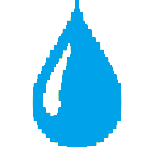 Cyan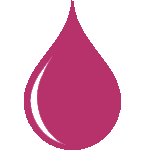 Magenta
On 02/12/2023 We Have 324 In Stock At A Best Price Of £21.99
10% Off Compatible Ink Cartridges Orders With Delivery Included
Buy Epson T0711 -T0714 colour mixed multipack with free UK delivery available with compatible 711/714 ink cartridge orders.
If you're a heavy colour user then this T0711 -T0714 colour mixed pack is the perfect set of cartridges for you. The T0711 - T0715 compatible colour pack is ideal for all types of printing and especially suited to produce colourful vibrant prints, whatever the document. The Epson compatible colour mixed pack offers comparable quality to the original ink cartridges whilst saving money and also helping the environment.
This Epson T0715 colour mixed multipack contains:
1 x Epson T0711 XL compatible black Printer ink cartridge
3 x Epson T0712 XL compatible cyan Printer ink cartridge
3 x Epson T0713 XL compatible magenta Printer ink cartridge
3 x Epson T0714 XL compatible yellow Printer ink cartridge
We advise buying a full pack if you have not ordered these cartridges before and install a full set of compatibles. These cartridges can't be mixed with genuine cartridges in your printer.

- 10% Off future compatible ink purchases with this compatible T0715 colour multipack printer ink.
- free delivery to the UK and secure European delivery available.
- 1 year guarantee on all compatible Epson T0711-T0714 colour 10 pack inkjet cartridges.
Alternative Products
Compatible Epson T0711 - T0714XL Twin Multipack + 2 Extra Black Inks - 10 Inks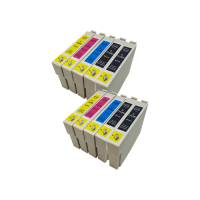 Colour

Black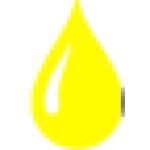 Yellow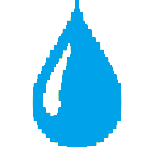 Cyan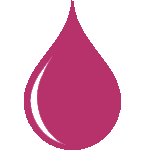 Magenta

Condition

Guarantee

Product Group
These compatible cartridges are guaranteed to work with your printers firmware at the time of purchase. We strongly recommend you protect your investment in these ink cartridges by turning off automatic firmware updates and declining manual updates.
These cartridges are not guaranteed to work with future printer updates, so don`t install them.


Epson

B

BX

CX

D

DX

S

SX
What is a colour mixed pack?
You get 10 ink cartridges. 1 x Black, 3 x Magenta, 3 x Cyan and 3 x Yellow and offers a big saving on buying the cartridges individually.
What is the difference between a T0715 colour mixed pack and a T0715 twin pack?
The T0715 colour mixed pack is designed for offering savings to high colour users and the T0715 twin pack is offering value for customers who use a lot of black and for more general printing. For any more help and advice in choosing which Epson ink pack is right for you, just get in contact with the customer support team.
Please complete the form below to leave your review
anonymous
I have previously ordered these and have recommended to my friends to use. Now they also use this site. I find it a great and easy to use site.\ Well speedy delivery.
anonymous
Always good quality with very good customer service. Cannot be faulted in my view, I have been using them for many years without problem.
anonymous
Prompt delivery and ink is top grade
anonymous
Very speedy and efficient service.
anonymous
I have used this company's products for many years and as always they are most reliable and the ink cartridges are far superior to most others including original Epson.
anonymous
Internet-Ink have always given the first class service that they advertise. Internet-Ink is strongly recommend for the quality products that they promote. I hope I shall be trading with them in many years time.
anonymous
Very good and will gladly recommend to any one.
anonymous
I was pleased with my order, and I will shop with you again soon.. Thank you .
Peter Rouse
Epson SX415 compatible carts ordered and received within 2 days of order. All worked as required. Did what they were supposed to do, ie print.
annie andrews
Have used the compatible ink cartridges for a few years now and find them EXCELLENT. The delivery is also on the ball. Annie
roy fellows
Very good ink used it for years
Ron Kidd
This is not my first order for these compatible inks and as always I have not had any problems installing them into my Epson SX515W and SX415. Black and Colour printing has been as good as the original ink supplied with the printer. Pricewise excellent value. I did try others but would not install. Very happy to give a Highly Recommended and will most certainly order again.
anonymous
Never had a problem with this company they are first class.
xx xx
I am happy that I found the Best, so I have forgotten the Rest and have no plans to look again maybe I can save a Penny but don't think I will get the Service
xx xx
Have used this company on many occasions always had great quick service.
xx xx
Fast delivery, great price, inks work every time
xx xx
Order came within 24 hours of being placed. Very good service, thanks
xx xx
Always prompt delivery, good prices, and I like the 10% loyalty discount.
anonymous
I have been using this company for a number of years now, they supply reliable, compatible inks at a good price
xx xx
The website is very easy to navigate, simple and straightforward, which suits me! The delivery is very good, as is the product quality and price. What a refreshing change!
xx xx
An efficient quality service at a competitive price.
xx xx
I have been buying inks on here for 4 different Epson printers since pre 2008? in all that time I have only had 2, maybe 3 cartridges \"fail\" of about 200, that represents about 0.05% ... am I happy ...you bet I am. Colour fastness on EPSON COMPATIBLES is good
xx xx
Excellent product, great service, super prices. I've used this company for about 10 years. Keep up the good work brilliant.
xx xx
Extremely competitive prices, excellent ink quality, superb service, and the compatible cartridges (chipped) work perfectly, first time and every time, in my Epson Printer which used to put up fierce resistance to other Manufacturers ink, and even its own at times. I will never by another Epson printer, but whatever model, will always buy Internet-Ink.
xx xx
The price is good and the cartridges are compatible and work great what more can you ask for
xx xx
A first class company that has never caused disappointment in all the years I have been dealing with them. Good quality products at a fraction of others company's prices, and with a fast and speedy service. A pleasure to do business with them.
xx xx
The cartridges are of good quality I have had them for a number of years and have never had any trouble with them
xx xx
Excellent quality products excellent prices and excellent delivery I would recommend Internet-ink to anyone looking to by quality ink cartridges
xx xx
I have use Epson inks for many years and have tried so called compatible inks but the printer has always rejected them. However since using Internet-inks this does not happen. I use my printer regularly each day and the cost of Internet-Inks saves me pounds over the year. So glad I discovered Internet-Ink.
xx xx
Order arrived within 24 hours, Very impressed.
xx xx
Without question…Internet-ink is the very best ink provider I have EVER used. The quality of the inks are top-notch, the delivery is super quick - and- any problems are dealt with so efficiently quickly and without fuss… not that there is ever any problems with their products, i recall only ever having one cartridge that was faulty and as soon as I reported it - a replacement was there within 2 days. Just brilliant. Carry on the good work and Thank you.
David Glidden
The best ink in a reliable cartridge that works every time. I use the ink to produce club information and patterns so ink from Epson would cost a fortune, this is the best compatible product on the market at a very competitive price
anonymous
I've been an Internet-ink customer for years (P50 and DX7400) buying compatible ink cartridges to support my wife's craft group without breaking the bank, knitting patterns in full colour would be a non starter at Epson prices. And my addiction to buying good fountain pens and pencils is bearable at great prices, I've just bought a Prima Titanium at a very good price from Internet-Ink.
xx xx
Great products, professionally delivered
xx xx
I always buy my ink from you as I find it is good value for money. The quality of ink is excellent and delivery takes just a few days. Thank you for the service you bring us plus the discount on top of the affordable prices.
xx xx
Internet-Ink are a very good company to purchase ink from, reliable fast delivery and good ink also. Will always use this company.
xx xx
Excellent and speedy service
xx xx
Excellent replacement ink cartridges - great quality, long lasting and a really competitive price. I've been using Internet Ink Epson compatible cartridges for a number of years now and always found them to be first class!
xx xx
Excellent service - order 1 day usually delivered within 24/36 hrs, all securely packaged. Good quality own label ink cartridges. Have been buying from Internet-Ink for few years now, why anywhere else go when you have good service & good quality.
xx xx
Inexpensive compatible cartridges. Excellent speedy delivery. Over six years I have had problems with only three cartridges. These were replaced immediately with absolutely no fuss. Customer service is as good as it gets.
xx xx
I have been using your inks for years in my Epson printers, I have never had a bad cartridge or ink that was substandard. Keep up the good work A Very Satisfied Customer
xx xx
Always a prompt delivery and always a 10% discount why look anywhere else?
xx xx
Competitive pricing with responsive delivery, been purchasing Internet-Ink for a number of years. Recommend you do
xx xx
Excellent ink, fast delivery, very good prices.
xx xx
As the owner of a small business it is important that I get the best value from my suppliers and the best customer service, Internet-ink provide both. The supplies are cost effective and on the very odd occasion where I have had a problem with a faulty cartridge I have had no issues with them sending a new one to replace it, often not even requesting the first back .This sort of trust and service goes a long way to making me a loyal and devoted customer and having no qualms in recommending them to all my clients and friends I even have the on my web site as a trusted supplier. Thank you for years of quality support and making buying inks easy and cost effective. Healing hands
xx xx
Never had a problem with these guys. I have found their own printer ink products reliable and longer lasting than original brands, with prompt delivery every time. Highly recommend!
xx xx
I purchased the inks for my partners Epson printer at a much lower price than the originals and she doesn't really see much difference apart from the fact the Internet-Ink product seems to be lasting longer
xx xx
The order was dealt with in a polite manner and the products arrived promptly, i was satisfied with the quality.
xx xx
Speedy efficient service, will certainly purchase from this company in the future.
xx xx
It all works well for me. Quick delivery, I like the price, and the cartridges work well. I would recommend Internet-ink to any Epsom user.
xx xx
I have used these inks for a number of years and have been more than satisfied with the quality and service. I believe the colours to be as close to the Manufacturers and as I print out a lot of my Wife's paintings that is important.
xx xx
Great product have been with you for years. I do not get my inks from anyone else. The price is fantastic as is the service. Have told family and friends about you. Keep up the good work.
xx xx
Have been using Internet-Ink for a few years now which says it all really as I had previously tried a couple of the many other suppliers. Good ink and plenty of it, good repro.
xx xx
Good quality ink and fast delivery. Really good website and excellent customer service. I have recommended internet-ink to my friends and family.
xx xx
I have been dealing with this company for about 8 years now. Always pleased with purchases. Very good value for money. Excellent service.
anonymous
Have used these inks now for many years and have always found them to be reliable and offer good value for money. The service is also second-to-none. Very prompt and courteous.\ Thanks for all your help in the past.
John M Oxby
Very good value, reliable and fast delivery.
Mike Ibbotson
Excellent delivery, always work, good quality, why look for an alternative.
Roy Drinkwater
I have been using these inks for over 7 years and have not had a problem with my SX200 recognising them. Much better value than the Epson cartridges and no discernible difference to print quality.
xx xx
Excellent price, very quick delivery and have been using for several years and never had cause to complain. I pass on the details whenever I can so that others may benefit.
xx xx
I have used Internet Ink for the last eight years. My orders have arrived quickly and the quality has always been excellent. Compatibles are great and amazing value. All in all you can buy with complete confidence.
steve brown
As with so many, comments the service, & customer care is amazing have placed many orders, over the years and not a problem ever from placing the order to the receiving the inks well done top class all round service
anonymous
Hi\ I am very pleased with the multibuy selection of inks purchased through your website, I never had a problem, the price is so reasonable, I just wish I had a new printer to put them in as it is a bit faulty at present, but still working.
anonymous
Very good value for inks, delivery very good
xx xx
Good prices and bundle deals. Quick and reliable delivery and service.
anonymous
I have purchased cartridges from Internet Ink for a number of years. Excellent price and cartridges. Never been disappointed with the service.
David Medland
The quality and price cannot be beaten. Always excellent clear printing.
David Glidden
I've used Internet Ink for years with Epson P and DX printers and have great results from cheap printers. They have saved a fortune when compared to the Epson cartridge so I buy mixed packs and never run out
Nick Clatworthy
The dispatch time is always excellent. I find the quality of printing plenty good enough for me but I have a cheap printer and do not expect too much. I bought my printer after I made sure I did not have to pay the full Epson price for ink. If I had to buy another I would now have to make sure that Internet-Ink cartridges will work and that I would still have a guarantee; like other printer manufacturers, Epson wants to make life difficult for those who refuse to pay their prices for ink.These cartridges are always recognised by my printer and that is more than I can say for other inks.
Kim Newton
I've had dozens of these cartridges from Internet Ink and found them to be as good as originals, and they last longer too.\ Out of the many, I have only had probably two or three that have failed to be recognised by the printer (Epsons can be fussy) and this is a far better rate than other compatible brands that I've used.\ I think the price, quality and service offered by Internet Ink can't be matched anywhere and I can't recommend them highly enough.
Paul Rosier
Fantastic value and excellent quality - I have used these inks for several years, and have never had a problem with them.
david jones
Excellent quality, been using them since i bought my epsom 'sx215' printer, Never hade any trouble.\ David
J Cheverton
Always very prompt delivery, well packaged, good quality, colour and great value for money
anonymous
Have had this printer for over 5 years and have had no real problems - occasional paper jam- but nothing other - even had to re-install the software when Hard drive failed. originally used the Epson cartridges, but then gave the compatibles a go and have never looked back. I have not printed a lot of photographs on photo paper but the ones I have have been fine. Unlike others have not had problems with Epson software not detecting the cartridge on replacement and the level graphic always shows the ink level in the cartridge (Using windows Vista O/S). Like the copier on the DX5050, have had only limited use for scanner.\ (Service from Internet Ink has always been first rate - helpful and quick responce
GEORGE ROGERS
Great pack - just what I needed because I had a few Black cartridges left from previous purchases so the colour ones were just right! Excellent quality and I've never had a problem with Epson compatible cartrideges from Internet Ink.
Eileen Millar
I have been using this company for years now and find them very reliable and quick.
Robert Stuart
Great product, good print quality, good colour (even for photos), and the price is excellent, much less expensive the Epson brand. Buy the 108ml they last longer, and do an awful lot of printing.\ Very quick service, practically \"by return\" despatch, Have bought from the Inter-ink for 3 years.\ Bob Stuart
anonymous
I HAVE BEEN USING ABITECH FOR YEARS AND KEEP RETURNING FOR VALUE & SERVICE\ A tight Yorkshireman
john brook
great service great prices great ink quality on compatible inks used this company for a few years why shop anywhere else
anonymous
I have been ordering from Internet Ink for years and have found their service to be EXCELLENT.
anonymous
I have bought my inks from Internet inks twice before have opened an account very impressed with the service.
Pam Dixon
Brilliant product, quick and reliable delivery, and lovely, friendly, helpful people.
anonymous
I have been using Internet-Ink now for over 3 years a couple of years ago I had a faulty cartridge after emailing Internet-Ink I received a replacement cartridge the next day (that's what I call A* service) so if you are looking to purchase ink cartridges on line I recommend Internet-Ink
Clive Bagshaw
An excellent product.I have used these inks many times in the past with very good results, a great alternative to the original inks. A great delivery service. Highly recommended.
C M WHITTON
I always buy Internet Ink's compatible cartridges for my Epson printer. I find they work fine and are good value. Occasionally the printer says it does not like them but Internet Ink sent me information on how to get it to accept the cartridges and I have had no problems of late.
Angela Haines
I have used these products for a good few years now and they have always been great and easy to use.
Sheena Murray
I have been using this ink for many years and it works really well, is great value for money and always arrives really really quickly. It lasts for a good length of time. I have no hesitation ordering from Internet Ink.
muriel mayor
Have bought from Internet Ink on several occasions now. Always completely satisfied with all aspects of purchase; good prices, fast delivery, quality ink, which always loads up with no issues and lasts a decent amount of time.